The best new TV shows and films coming to Netflix in January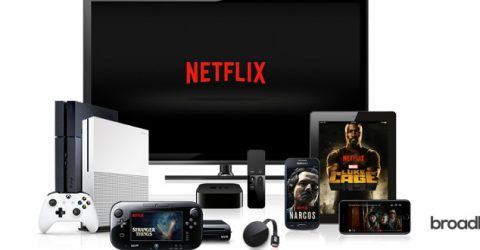 If there was ever a month made for Netflix, it's January.
The weather outside is grim, your festive excesses have given way to diets and healthy regimes, and there's little more tempting than a night cuddled up in front of the TV.
Of course, Netflix knows its audience well, and that's why January is also one of the most exciting months for new programming on the streaming site.
And with everything from blockbuster movies to addictive box sets, this month is certainly no exception.
For those who saw their standard and premium memberships increase by as much as £1 a month last October, the new titles will be a welcome addition. But what exactly are those extra pennies buying you?
First up, there's a slew of original movies to keep you entertained during the cold winter months.
After the success of the David Ayer-helmed demonic fantasy Will Smith vehicle Bright, Netflix will be premiering thriller Before I Wake, comedy The Polka King and A Futile and Stupid Gesture, the new film about National Lampoon.
If it's laughs you're looking for, there are plenty more where that came from.
From old favourites like Caddyshack and Bring it On to romantic comedies How to Lose a Guy in 10 Days and Love Actually, Netflix is on a mission to cheer you up through the dark days and chilly nights.
And it's not just movies either – comedy TV shows like Grace and Frankie and One Day at a Time will also be making an appearance throughout January.
Next up are the action movies, and there's lots to keep you on the edge of your seat this month.
Whether you want to follow the adventures of Riggs and Murtagh throughout the entire series of Lethal Weapon movies or join Nicolas Cage delving into the depths of American history with National Treasure, Netflix will be brimming with explosions, car chases and heroic escapades from January 1st.
Not enough escapism for you? This month will also see five Batman movies – Batman, Batman & Robin, Batman Begins, Batman Forever and Batman Returns – make their way to the streaming service. Now you and your friends can finally settle that argument over whose version of the Dark Knight is the best of them all.
Best of the Rest
Breakfast at Tiffany's
Who doesn't love a bit of Audrey Hepburn? Here she is at her finest, complete with pearls, attitude and heapings of glamour.
The Godfather Trilogy
Immerse yourself in the world of the Corleones with back-to-back helpings of this classic mobster epic.
The Truman Show
Despite being almost 20 years old, Peter Weir's Jim Carrey-starring drama is just as relevant in today's reality-TV obsessed world as it was when it was first released.
Babylon Berlin seasons 1-2
Coming on January 30th, this period drama, set in Berlin in the 1930s, has won critical acclaim around the world.
Apollo 13
It's 2018, and interstellar travel appears to be growing ever closer – so prepare yourself with the inspiring true story of the ill-fated spacecraft Apollo 13.
Sadly, it's not all good news. January will also see some firm favourites taking their final bows and leaving Netflix for good, including family classic like E.T. The Extra-Terrestrial, Forrest Gump and Free Willy.
However, with so much new content to get through, we're sure that binge-watchers will have plenty on their plates.