NOW TV launches Roku-powered Smart TV Stick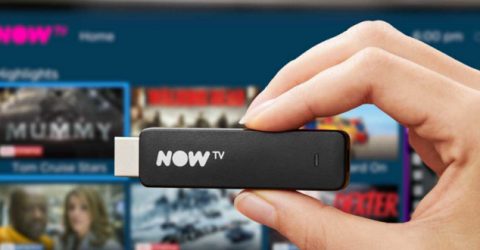 The Sky-owned streaming company NOW TV has made a grab for new viewers with the launch of its own TV Smart Stick.
As the battle for our viewing time continues to gather pace, innovators are forever coming out with new ways to help us access our favourite content.
Having seen a rise in popularity over the last few years, streaming sticks are an ideal choice for those who don't want the expense or hassle of upgrading to a smart TV.
Essentially, they are small devices that plug into your television and allow you to stream all of your favourite content from services like BBC iPlayer, ITV Hub, Netflix and more.
Founded in 2012, NOW TV has made a name for itself offering contract-free streaming access to a variety of movies, TV shows and live sports.
However, the company's hardware has previously been in the form of somewhat clunky set top boxes.
Now, they're launching their own streaming stick dubbed the Smart TV Stick – and it's the cheapest option around.
Set for release in February 2018, the Smart TV Stick will be priced at just £14.99. That's a bargain compared to both Amazon's Fire TV Stick, which retails at £39.99, and Google's Chromecast, which starts at £30.
Powered by Roku, NOW TV's offering comes complete with a remote control equipped with voice searching technology – a feature that allows users to browse content by using their voice, rather than fiddling with cumbersome controls. Impressively, it even boasts the ability to pause live TV.