300Mbps Scotrail WiFi coming in 2018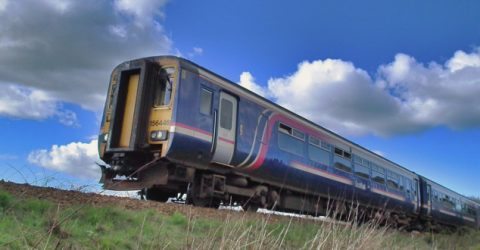 Long-suffering passengers on Scotrail trains will get access to 300Mbps WiFi with a new trial slated to rollout in 2018.
Network provider Cisco wants to bring some of the world's fastest in-train WiFi to routes between Edinburgh and Glasgow.
Scotrail WiFi has been heavily criticised by commuters for being slow and restrictive since it was introduced in 2013.
Bosses came under fire for blocking passengers from popular video and streaming sites including Youtube and BBC News after 130,000 people logged on in a single month.
Scotrail WiFi couldn't cope with the numbers trying to access the service, leaving thousands of passengers a day with slow and stuttering internet access.
The company said at the time that the WiFi was supposed to be for "checking emails or posting to Facebook and Twitter", rather than for people working on the way into their jobs.
Scotrail cited major bandwidth issues and suggested the WiFi service was unfairly overloaded.
But for this latest trial, dubbed Project Swift, network provider Cisco is working with ScotRail, CGI, Network Rail Telecoms and Wittos on a superfast WiFi deal.
Trains have been kitted out with the gear on a test track near Stratford-upon-Avon and engineers are installing new trackside masts on the route between Scotland's two biggest cities.
The full-scale trial will start later this year and run until March 2018.
Cisco said it hoped the trail would help boost productivity for commuters as well as boosting sales for online retailers.
"We are delighted to be a part of this project," said Rob Shorthouse, ScotRail Alliance communications director.
"Our customers consistently tell us that one of the things that they expect on their journey is fast, reliable Wi-Fi.
"This pilot scheme, which we are undertaking on behalf of the entire rail industry, will allow us to fully understand how we take our current on-train WiFi to the next level."
MAIN IMAGE: Stuart McKiggen/Flickr