Are you a Facebook victim? How to find out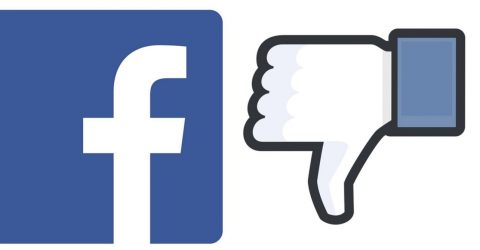 If you are one of the 2.1 billion Facebook users, it's possible that you may have been a victim following the revelations that Facebook data was accessed by Cambridge Analytica. If so here we show how to use Facebook's new tool to discover if you were hit.
The scandal came to light after an investigation revealed political data mining company Cambridge Analytica had accessed 87 million Facebook profiles and had used them in support of particular candidates and organisations during democratic elections, including the 2016 presidential election.
We have all been or should be aware that Facebook scans everything you do including messages, pictures, files and photos. It also collects calls and SMS logs of its app users on Android.
We should also understand that our data is used to profile us to get us to buy products and services. This has been the price we pay for access to a global social network.
But the reports that Facebook data had been used to manipulate democracy seems to have been a step too far.
Facebook CEO Mark Zuckerberg, currently being questioned by a Senate committee, has been extreme in his mea culpa and has announced a 'see how you're affected' new tool that can confirm whether you were one of those who's data was abused.
He also confirmed that Facebook would be contacting every user impacted by the data breach.
This is Your Digital Life
The controversy arose with an app called 'This is Your Digital Life.' This was a personality quiz devised by an academic researcher named Aleksander Kogan in 2014 paying 270,000 people to take the quiz.
But it transpired that the app not only held data on the participants but also data from their friends, including details that they hadn't intended to be shared publicly. Facebook estimated that 87 million people had been affected by the quiz.
It then further transpired that Mr Kogan had sold the information to Cambridge Analytica, violating Facebook's terms of service. Consequently, Aleksander Kogan was banned from Facebook.
learn how to delete your Facebook account
See how you are affected
Log into your Facebook account and open the 'see how you're affected' link and you will see 'Was My Information Shared?' tab under which Facebook will be able to confirm if your data was accessed by Cambridge Analytica.
If your data has not been used a message will appear. It says, 'Based on our available records, neither you nor your friend logged into 'This is Your Digital Life.' As a result, it doesn't appear your Facebook information was shared by Cambridge Analytica.
If you have been compromised a simple message will appear. It will say 'a friend of yours did log in.' This means that your public profile was likely shared with the company. If so brace yourself for a call from Mr Zuckerberg.
image source: commons.wikimedia.org