BBC to stream 1,000 more hours of free live sport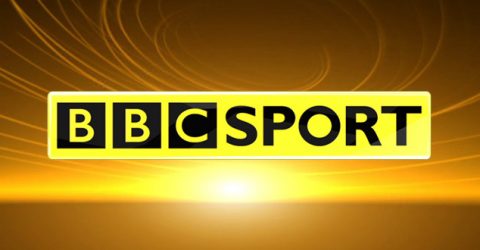 Sports fans are going to have a lot less time on their hands as the BBC announces plans to stream an extra 1,000 hours of live sport a year.
The broadcaster wants to "reinvent" free-to-air sport, to compete against subscription services from BT and Sky.
Unlike its competitors, the BBC won't charge viewers, who'll be able to watch on the iPlayer. The License Fee will also remain unchanged.
BBC Sport already offers some of the best coverage of sporting events, including Wimbledon, as well as other huge sporting fixtures, giving viewers a host of options for how and when to watch.
Coverage from every game and match is available, whether through the iPlayer or the Red Button service on TV.
BT Sport and Sky Sports both have apps available for Android and iOS, which offer Premier League and Champions League coverage, among other things.
However, while free to download, both apps are only available to existing customers, meaning you'll have to pay a subscription.
Like all BBC services, iPlayer remains free at the point of use.
In September 2017, Sky paid £600 million for the rights to stream English football league matches, giving the broadcaster a clear advantage over its rivals.
MoreSky Sports signs £600m football league streaming deal
Reinventing the BBC
Over 30 new sports will be introduced to the roster, including Women's Super League football, wheelchair tennis and the British Basketball League, as well the first stages of the FA Cup.
The broadcaster hopes the new coverage on offer will introduce a new generation to live sport.
Head of BBC Sport, Barabra Slater, said "we want to use BBC Sport's live streaming service to showcase more of those moments that inspire people to take part."
The Beeb's revamp could be bad news for its rivals, in what has been an expensive year for Sky, which has seen a decline in viewership over the past 12 months, despite shelling out billions in live sport contracts.
MoreSky Sports slash prices and channels in BT bidding war
The BBC recently converted the iPlayer to a subscription service model. While it's still free to view programmes online, users must now be signed up with a BBC account before watching online.