EE 90Mbps WiFi box could kill off rural fixed broadband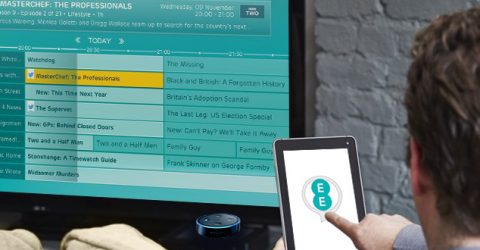 EE is looking to bring instant superfast internet to rural areas with the release of their 4GEE Home Router – a cutting-edge mobile WiFi device that gives customers access to EE's high-speed 4G+ network.
With promises of speeds up to 90Mbps and the power to support 32 connected devices, EE's new offering could threaten the grip of fixed-line broadband providers, especially in rural locations.
For £25 a month, the price of a typical fibre broadband package, you get only 10GB of data allowance.
If you're looking to get all your home devices running online, that much data isn't going to get you very far.
The highest data allowance available is 200GB, which should satisfy the majority of customers, although it comes at the painful cost of £100 a month.
The full breakdown of data plans and prices is:
10GB for £25 a month
50GB for £50 a month
100GB for £75 a month
200GB for £100 a month
This means EE's wireless home broadband can offer speeds higher than all but the fastest full-fibre fixed-line connections.
However, all that speed comes at a steep price, especially if you need a lot of data.
No Broadband Package

No Landline

Month Contract

Set-up costs

£

0

£

0

(inc. new line)

No Broadband Package

No Landline

Month Contract

Set-up costs

£

0

£

0

(inc. new line)
Max Taylor, Managing Director of Marketing, EE, has said: "Our new 4GEE Home Router provides customers with a great alternative to fixed-line broadband using the UK's fastest and most reliable mobile network," adding that, "it's ideal for customers with slower fixed line speed."
Wireless coverage experts, OpenSignal, report that EE's average 4G network speed is 30Mbps. Considering that over 900,000 homes in the UK are still receiving fixed-line broadband speeds slower than 10Mbps, the 4GEE router can provide many customers with a significant improvement in download speed and connection quality right out of the box.
Things get even more exciting in areas that have access to 4G+, which is available in over 150 towns and cities nationwide. 4G+ uses the same infrastructure as 4G, but with significant upgrades that can boost download speeds as fast as 429Mbps, as EE demonstrated in Cardiff earlier this year.
For customers with poor fixed-line speeds, it will be a difficult choice between bad broadband and steep prices.