Facebook drops 50 million hours a day but still rich as hell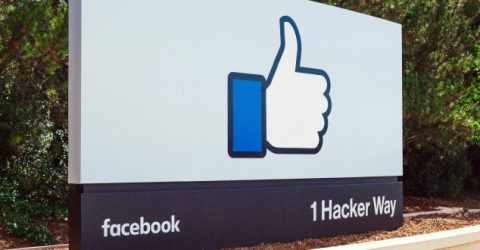 The unrelenting rise of Facebook continued in 2017 despite major algorithm changes which produced a drastic drop in the time people spend on the world's third-biggest website.
Commenting on financial records for the past year, the company produced sales of more than $40 billion, generating a 56% leap in profits to an eye-watering $16 billion.
This, even after the Trump administration's tax changes hit the company with a one-off $2.3 billion cost on overseas profits.
And Facebook is still on the way up. Daily active users grew over the 12 months to 1.401 billion and the number of monthly active users grew to 2.129 billion.
Time on site way down
Facebook did admit that there had been a dramatic fall in the average time each user spends on the site, by a whopping 50 million hours every day.
This is down to it introducing major changes to what content it serves up to people their news feeds.
The social media giant roiled markets and sent big brands scrabbling for answers with the algorithm switch, which promised more emphasis on conversations with friends and family rather than showing endless content from viral video makers and the news media.
From Russia with Love
The impetus for change has been the controversial fall-out from the 2016 US presidential election that exposed Facebook's algorithm system with fake news and divisive content.
Facebook faced criticism after it admitted that Kremlin-linked trolls had abused its platform in a bid to influence the election.
Mr Zuckerberg acknowledged at the time that such a move could hurt Facebook but dismissed the 50 million hours drop, saying, "helping people connect is more important than maximising the time they spend on Facebook."
But there's a twist.
Addressing investors, Mark Zuckerberg said that actually time-on-site can be sacrificed without losing too much ad revenue. He explained "When you care about something, you're willing to see ads to experience it. If you just come across a viral video, you're more likely to skip over if you see an ad."
In other words, whatever Facebook does it still maintains an iron grip on the world's marketing money and makes billions. Plus ça change.