Fast fines for ISPs could end the "Loyalty Penalty"
But could the proposed measures mean worse deals for those who shop around?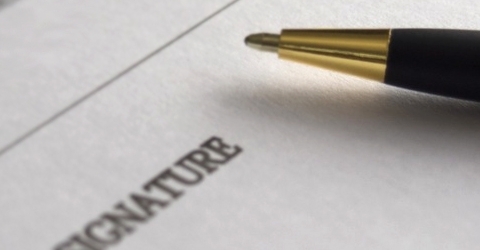 In an open letter to the Competition and Markets Authority (CMA), the Secretary of State for Business, Greg Clark, has offered "further legislative or regulatory change" to give regulators and authorities the power to protect customers from the "loyalty penalty" and "subscription traps" across a variety of markets.
The proposed measures mean that the CMA can decide whether laws have been broken, and issue penalties and fines directly to offending ISPs. Currently, any illegal practices need to be dealt with through the courts, which makes cases both expensive and time-consuming.
These actions follow a "super-complaint" compiled by Citizens Advice last year, which detailed the harmful effects of the loyalty penalty across a range of utilities and services.
The loyalty penalty has long been a troubling issue for broadband customers, where ISPs offer reasonable rates for the first year of service, which then become significantly more expensive when that period expires. This issue isn't exclusive to broadband, however, and has become a common 'trap' that many businesses use to sap money from their customers.
Two cases are currently under investigation by the CMA, which are looking into the hidden subscription costs in the antivirus and video game markets.
When it comes to broadband, "further work" is being done to explore the concerns in the super-complaint. A detailed report on the CMA's findings will be available this autumn. However, it was noted that customers who are willing to renegotiate with their ISP at the end of a contract get much better deals than those that simply let their contracts "roll-over".
This is especially concerning for vulnerable customers, such as pensioners, who are often unwilling or unable to get into the heat of negotiating with customer service on the phone.
We could only speculate what shape these "safeguard caps" might take when it comes to broadband. Perhaps the ideal situation would be a fixed cap based on the initial contract price, helping to stop vulnerable people getting lured into cheap deals, only for the cost to dramatically spike down the road. A generic cap would be easier to enforce, but may not be as effective at solving these issues.
A relatively simple change that the CMA has highlighted could actually end up saving a lot of customers from accidental spending. Across a variety of markets, the CMA will demand that automatically renewing subscriptions becomes a strictly opt-in process. Many services and products will offer free or heavily discounted trials, which then automatically bill the user as soon as that trial wears off. If the CMA's measures go through, these companies will no longer profit from trial users forgetting to cancel their 'free' subscriptions.
It is unlikely that these protections will extend to the broadband market, so contracts will still roll over – although ISPs are now obliged to notify customers of this change well in advance.
Another important change hinted at in Clark's letter is that "switching should generally be managed by the gaining supplier" so that customers do not have to contact their existing supplier if they want to move. This would mean that switching broadband will now always be a simple process, where customers only have to deal with the ISP that they are switching to. Mobile network providers already work in this manner, and this would be a very welcome change to the broadband market.
The proposals highlighted by the CMA would certainly go a long way to protecting consumers and ensuring a fairer, competitive market for ISPs. We can only hope that these changes come sooner rather than later.