Four UK firms fined for 59 million spam emails and calls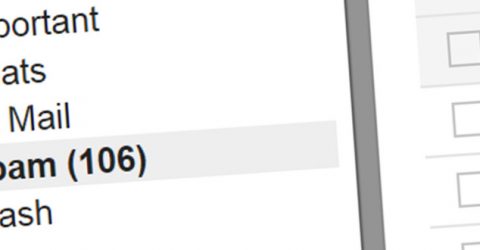 The Information Commissioner's Office (ICO) has dished out fines to the tune of £600,000 to four companies that have been illegally spamming millions of Brits with unsolicited calls, texts and emails.
After receiving hundreds of complaints, the ICO launched several investigations into the spammers to find out if any had broken the law.
The results
Port Talbot-based Barrington Claims Limited fined £250,000 for over 15 million automated calls
London-based Newday Limited fined £230,000 for over 44 million spam emails
Goody Market UK Limited, in Liverpool, fined £40,000 for 111,367 spam texts
Macclesfield-based TFLI Limited fined £80,000 for over 1.19 million spam texts
Sending spam is not itself illegal in the UK, but companies cannot legally contact individuals without first getting their consent.
The ICO investigation concluded that the four accused companies, which together accounted for 15 million automated calls, 44 million spam emails and 1.2 million spam texts, had each failed to prove that they had people's consent to be contacted.
Spamalot
The biggest distributor of spam emails was NewDay Limited, a financial services company operating out of London.
Between April 2015 and January 2017, the company sent 44.7 million emails advertising its financial products.
NewDay used other firms to send the spam on their behalf, delivering the emails to people who had subscribed to various websites operated by those companies.
The ICO investigation into NewDay revealed that the company had failed to check if the people that had been contacted had consented to receive the emails.
These recent fines seem to hint at a far larger problem.
MorePlusnet fined £880000 by Ofcom
This is a shady industry where companies exchange and sell the contact details of their customers, and then feed those customers with endless spam.
As of September 2017, spam accounted for almost 60% of all email traffic.
The ICO has called for anyone affected by spam emails, calls or texts to report the offence, either by calling 0303 123 1113 or by visiting the ICO website.
Receiving spam may seem like a petty annoyance, but the hefty £600,000 fines delivered by the ICO may be enough to eventually steer companies away from this irritating practice.