The Google Chrome app that stops impulse buys to save Christmas cash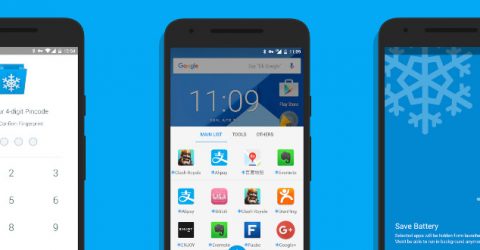 Is your bank balance starting to feel the strain of the festive season?
With presents to buy, family to visit and lots of tempting food and drink on the shelves, Christmas might be a time of good cheer – but it's also a time that hits your finances hard.
To make matters worse, the festive season is often when stores try and tempt you with limited-time offers and impulse buying can leave you even more broke than before.
These days, it's less about the temptations that await you at the till and more about special deals that crop up while you're trawling your favourite online shopping destination.
Luckily, a new Google Chrome app has been launched to help you curb your festive splurges.
Icebox puts purchases on ice
This ingenious invention, known as Icebox, is offered by finder.com. Designed to save you and your money from the dangers of impulse buying, it
removes the temptation of the 'Buy it Now' button by replacing it with a more sensible, budget-friendly 'Put it on Ice.'
Then, once an item is 'on ice,' it enters a thawing period, during which you cannot buy the product that has caught your eye. Luckily, you can set the length of this period yourself. So whether you need a few days to mull things over or would rather wait until Christmas is over, you can adjust Icebox's settings to suit your resolve.
Then, once the cooling off period has passed, you're free to shop as normal.
What else Icebox does
You can even set certain websites – such as online grocery stores – to be exempt from the app, or use a multi-step workaround if you really do find yourself in dire need of making a purchase.
As well as helping to save you from buyer's remorse, Icebox also acts as a handy wishlist for saving things that you like the look of.
So, when your next paycheck finally rolls in, you can decide where you really want to spend your hard-earned cash.
Available as a free download for all Chrome users, the app works with several major online retailers such as Amazon, Asos, John Lewis and Tesco Direct.
What's more, it also works as a pop-up option for a further 400 stores.
Ready to curb your spending habits? All you need to do is visit the Chrome web store and follow the simple instructions on screen.