Google Chrome takes on the subs scammers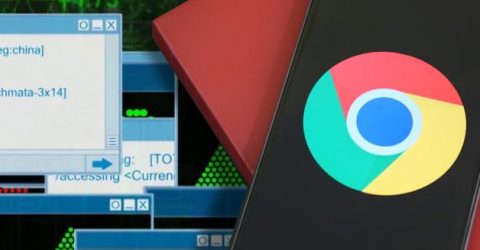 Google has announced that its web browser, Google Chrome will crackdown on pages that trick people into signing up for dodgy subscriptions. The service will come in December with a free update called Chrome 71 and, Google said, could protect millions of people from being scammed.
An example given is when, for instance, a game you've downloaded on your phone asks for your mobile number in order to play. Then, cyber villains use that information to charge a fee, which the unsuspecting user doesn't notice until getting their bill.
Alongside this welcome development, Google said they also intend to crackdown on abusive advertisements, like those annoying popups that no matter what you click on just won't go away.
Last February Google attempted to implement a crackdown but admitted they hadn't gone far enough. Google Chrome does currently have an option to enable a popup blocker, but it has become increasingly clear that websites are finding ways around it. Particularly by embedding code into their web pages that redirect you to a new destination.
Google said these create an 'abusive experience for users', including issues such as fee messages, unexpected clicks, phishing attempts and misleading site behaviour.
Likewise, Google have announced they will clampdown on malicious Chrome extensions. They have said they will implement a rigorous review process that will include more human intervention to better scrutinise extensions.
Chrome extensions have been great for customising your web browser and there are more than 180,000 extensions out there. From blocking ads to checking your grammar, managing passwords or translating texts.
But the openness of Chrome extensions and the Chrome Web Store has opened the door to malware, spyware, Facebook hijackers and cryptocurrency miners. Back in 2015 Google found that one-in-ten Chrome extensions were malware.
Google is not the only company finally cracking down on the potential exploitation of their services. Along with Firefox and Microsoft Edge, Apple itself has said its Safari browser released this year will make it 'dramatically more difficult for companies to identify you and track you.'