Government 'Porn Block' set for shaky April launch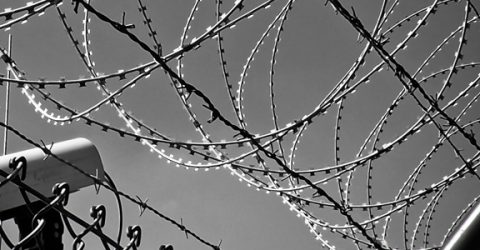 Government measures to enforce ID checks and blocks for adult content online are to be up and running by April. However, questions and issues surrounding the new legislation continue to pile up.
The laws around the 'porn block' will require all websites offering adult content to demand an age verification check, in the form of unique identifiable documentation, such as a driver's licence or banking info. Any sites that fail to comply with this legislation will be forcibly blocked from access by all UK ISPs, enforced by new powers from the British Board of Film classification (BBFC). This legislation coming into effect will mark the first 'porn block' established by any government in the world.
With the launch set for its first tentative steps in April, this will be coming into effect a full year later than was originally planned. The huge delay was blamed on technical challenges, but there's still no clear direction on how exactly the 'porn block' is going to work.
Which sites are getting the block?
As there are literally millions of websites providing pornographic content across the internet, policing access to them all is a gargantuan task. What's more, porn can be found on sites that aren't explicitly dedicated to pornography.
Reddit represents almost every interest, topic, and pastime on the planet. Although most of this content is harmless enough, some of it would undoubtedly be considered pornographic. Other sites with user-generated content, such as Deviantart, likewise allow for adult material to be posted and shared.
These aren't fringe cases, either – both websites are hugely popular among younger audiences – and there's still no clear word on how ISP blocks will need to target these sites.
This legislation is a clear case of "sounds good on paper", but now it's desperately trying to break through the wall of practical and technical limitations.
There is a reason that we're the only country in the world to attempt a 'porn block' – and it's not because we're exceptionally prudish, authoritarian, or over-protective. It's because nobody else thinks that it's going to be worth the trouble.
The Government's own impact assessment on the legislation raises another important issue – that the attempts to block adult material from children could actually lead them to find far worse content elsewhere.
The assessment also identifies that children will be able to use VPN and peer-to-peer services to avoid the porn block entirely, although they point to Ofcom research suggesting that only around 1% of young people would know how to use these workarounds.
The problem is that this research is based in a world without a 'porn block'. VPNs and peer-to-peer networks are exceptionally user-friendly these days, and require almost no technical knowledge to get up and running on both PCs and mobile devices. In a world where kids are going to be searching for ways to beat the porn block, an easy solution is already waiting for them.
The real problem
So if this law isn't going to help anyone, how exactly is it going to hurt us?
Being obliged to prove your age in a shop, club, or bar doesn't raise an eyebrow, but being forced to do the same thing online brings a huge can of risk along with it. Handing over a copy of your passport, drivers license, or bank card to a porn site and trusting them to keep it all safe and private forever is a little optimistic to say the least.
When porn sites' user databases become packed full of identifiable, personal information, they will inevitably become a target for hackers – and a highly valuable prize for any that succeed.
An alternative that's been offered is 'Age Verification cards', which can be purchased in-person from a shop – subject to the standard shopkeeper's age checks for buying alcohol, tobacco, or pornography.
Unfortunately, these will only be available for purchase at 60,000 premises nationwide, and there aren't yet details on how exactly they'll be used online.
With only a matter of months until these laws come into effect, there still remain a great deal of unanswered questions and poorly-defined grey-areas. With ISPs, antivirus software, internet browsers, and streaming hardware already fully-kitted with a range of parental control settings to block adult content, many critics have pointed out that parents already have more than enough ways to protect their children from adult content.
Nevertheless, in spite of the tide of problems, backlash, and criticism, the 'porn block' is fast approaching.