Grab £150 of credit in Virgin's flash sale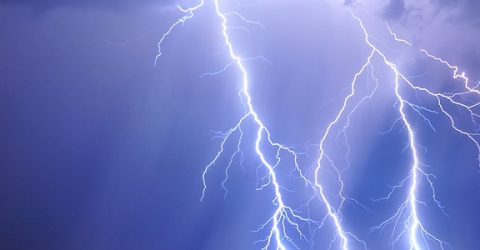 A flash sale from Virgin Media gives new customers a generous £150 in bill credit. But you'll need to be quick on the draw to benefit, as the deal is up for just one day – ending at midnight tonight (January 16).
When a recent Ofcom report revealed customers aren't shopping for new broadband like they used to, we expected some attention-grabbing deals to crop up from providers in response to the bad news.
Virgin is certainly demanding attention now, with this incredibly limited offer available for just one day.
If you're looking for a package that contains a wide range of TV options, and Virgin's lightning fast cable broadband connection, you won't find a better time to sign up.
Take a glance at the deals we've highlighted below, but check out our Virgin listings for the full scope of deals included in the flash sale.
All offers do demand £25 in set-up costs, and £150 of credit will be applied to your first bill after a month of service.
Virgin Media also offer a 14 day customer satisfaction guarantee, meaning if you're unhappy for any reason you can cancel your service and receive a full refund on any set-up and installation costs.
Full House TV bundles can be personalized with add-ons for movies, sports, and major Asian TV channels. Big spenders can enjoy the full VIP package of 383 channels, including Sky Movies and Sky Sports. Virgin's Tivo-powered V6 box also goes a long way towards keeping up with all that content, with over 500 hours of storage space to record on, and the power to record up to six shows at the same time.
As far as broadband goes, Virgin's cable connections are the best speeds you can get without going full-fibre. Unfortunately, cable availability is still somewhat limited, so you'll need to be living in a cabled area to grab this great offer.
Bundling TV, calls, and broadband into a single package can be a great way to save on costs, and simplify your bills at the end of the month. Sky and Virgin's TV packages are very similar, but the vastly improved broadband speeds from Virgin are an excellent tipping point for customers seeking the best value. And a free £150 towards your bills also goes a long way.