Happy birthday to Hotmail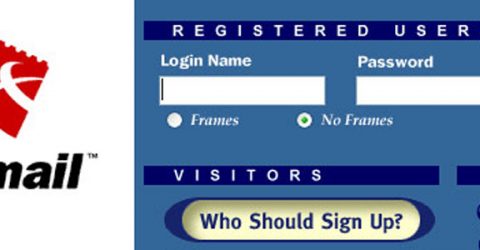 Last week saw the 22nd anniversary of the founding of Hotmail. Launching in 1996, its founders, Californians Sabeer Bhatia and Jack Smith introduced one of the first webmail services on the Internet, alongside RocketMail which would later become Yahoo Mail.
Its introduction symbolised a freedom of access for all, particularly from ISP-based email, offering the ability to access an inbox from anywhere in the world. Unfortunately, it was also known for being a spam-magnet and for one the greatest ever cybersecurity cock-ups.
Hotmail's greatest feature was that it allowed users to create their own email account and view their messages within the browser, without being tied to a specific provider. This freedom represented the best of those early pioneers who saw the web as a liberating experience for all.
It seems quaint now when it could boast 2MB of free storage, but in 1996 PCs only possessed between 4MB and 8MB of onboard RAM.
Hotmail's userbase soon grew to 8.5 million emailers and soon came to the attention of the monolith Microsoft, who bought it for $400 million in 1997. Under their stewardship it grew to 30 million active users.
But they soon found themselves competing with Yahoo Mail! and then later with the all-conquering Gmail from Google which came into existence in 2004.
In 1999 a security flaw that could only be described as catastrophic emerged when it was revealed that any would-be hacker could access any account simply with the user's Hotmail handle. At the time it was called the most widespread security incident in the history of the Web.
2001 saw further security flaws with hackers able to retrieve messages from another users' mailbox. The attack was so simple that by the time patches were issued dozens of newspapers and hundreds of web sites had published exact descriptions of how to, which allowed thousands of hackers to run rampant across Hotmail.
Like many free webmail services, Hotmail became a magnet for spammers. Due to its widespread availability, popularity and ease of registration spammers bombarded it with junk, chain-mailing and unwanted marketing.
And as Gmail grew to dominate Microsoft brought in rebrands and redesigns, eventually renaming it Windows Live Hotmail in 2005. And finally, in 2012 the service became Outlook.com when Microsoft eventually transposed the email component into Microsoft's office suite.
Today Outlook.com can boast more than 500 million users but these pale in comparison next to Gmail's one billion.
Both Gmail and Outlook.com are now heavily integrated with their respective parents' application suites and both 'free' offerings are now little more than an introduction to premium subscription rather than the free service which was envisaged by the original creators of Hotmail.
So, take the time and raise a glass to an innovative service that aimed to be easy to use and freely available to all. Oh, those naïve founders.