How does the UK's full fibre connectivity compare to European countries?
Election promises feel like ancient history... how does our broadband stack up?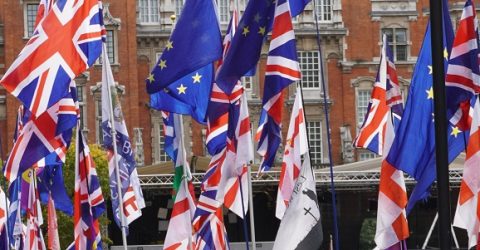 Wherever you stand on the UK's departure from the European Union, it's hard to argue that Continental nations often provide the most relevant benchmarks and comparisons.
A perfect example is broadband connectivity, where line speeds and availability in neighbouring countries help to set our own domestic data in context.
When the FTTH Council Europe published their inaugural Fibre to the Home report last spring, we came last in terms of consumer connectivity as a percentage of the population.
We were beaten by big countries, small ones, wealthy ones and even ex-Communist ones.
And while this relates to subscriptions rather than availability, it was still embarrassing to see the UK ranked below Kazakhstan, North Macedonia and Luxembourg.
The 2020 figures were released recently, and those countries continue to outperform us.
However, there was also more positive news…
As broad as it's long?
The tiny nation of Iceland topped the list of 35 European countries included in the FTTH Council Europe report, with 65.9 per cent of homes subscribed to Fibre to the Home services.
At the opposite end of the list was Austria, where less than two per cent of properties have full fibre connections.
Serbia stood second-bottom, and the UK was third, close behind Germany and Croatia. Other nations in the bottom half of the table include Italy, Ireland and Switzerland.
This demonstrates that our low take-up of full fibre connectivity is a complex issue with many causes.
Countries with high proportions of apartment blocks are easier to connect en masse than nations where every house and bungalow needs a separate connection.
Telecommunications firms funded by their governments also have an obvious advantage when it comes to FTTH rollout, compared to the likes of BT and Openreach.
And governments which established a cohesive plan for full fibre rollout years ago are now reaping the rewards. Our political attitude has been inconsistent, and at times half-hearted.
This has resulted in a lack of a cohesive national broadband rollout, as companies fight over the most lucrative (and densely-populated) urban areas.
Smaller firms like CityFibre, Hyperoptic and Virgin Media are competing with each other – and also with Openreach, which bears most responsibility for domestic full fibre connectivity.
These connections will eventually replace our patchwork quilt of 11Mbps FTTC phone lines, and hybrid systems like the G.fast technology being rolled out by Sky.
(That's unless the speeds achievable via 5G start to render full fibre broadband less important in future years.)
Meanwhile, British consumers are often reluctant to subscribe to full fibre services, arguing the high costs won't justify modest performance improvements over existing connections.
Anecdotal evidence suggests some people tolerate slow internet to avoid full fibre specialists like Virgin Media, who are dogged by accusations of poor customer service.
Broadband providers need to invest in customer service as well as connections while driving down subscription costs, to help the UK climb the 2021 FTTH Council Europe league table.