It's getting even easier to switch broadband provider
Ofcom make welcome changes for broadband and mobile customers.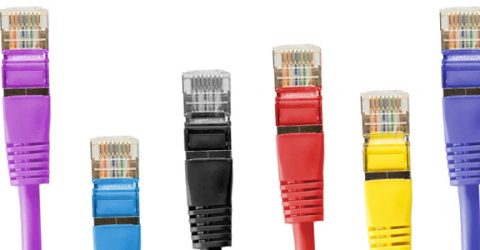 A new set of proposals from Ofcom will make switching broadband provider more simple, especially when upgrading to full-fibre. Changes are also coming to mobile, including a ban on network-locked handsets.
Most of the time, switching ISP is already very easy. The process is led by the provider you're switching to. Simply sign on with a new ISP and they'll cancel your old contract and move all your services. This means there's no need to contact the ISP you're leaving, or organise switch-over dates with two different companies.
However, this isn't true if you're switching to a provider on a different network.
What is a network?
Most ISPs are connected to the same national network run by Openreach. This means you can connect to a range of competitive ISPs through the same set of cables, making switching a simple process.
But some ISPs run on alternate networks, completely separate from Openreach's system. When switching, you'll need to be disconnected from one network and connected to another. This could even involve engineers installing a new cable to your home.
In recent years we've seen a huge rise in the number of alternate networks. Most of these have been delivering new full-fibre connections. The many benefits of full-fibre means customers are eager to switch to the service, but there are annoying obstacles when switching to a new network.
These customers typically need to manually cancel their old service after ordering a new broadband package. This involves coordinating with both your old and new ISP, and often leads to transition periods where customers are left with no broadband at all.
Ofcom's own research shows that most customers are put off switching by tricky transitions. Arranging for two services to switched on and off at the same time is the biggest issue people face. Communicating with two providers at the same time, and concerns about paying for two broadband services, were also factors preventing customers from switching.
The new rules
Upcoming changes will help to make switching to any ISP equally easy, with the gaining provider handling the switch-over process.
Customers will be compensated if the switch takes longer than a day to complete. The details of this compensation haven't been released yet.
Notice period charges will be banned, preventing customers from overpaying their old ISP during a switch.
Customers that don't switch provider will be notified annually of their ISP's best deals. This is to help combat the loyalty penalty, where customers end up paying significantly more for broadband contracts that roll over.
A number of major ISPs have also pledged to give "fairer prices" to their out-of-contract customers. However, we still expect better deals for customers who actively switch contracts or providers.
Mobile network providers will also be banned from selling network-locked handsets. EE, Vodafone, and Tesco Mobile all supply customers with locked handsets that cannot be used on rival networks. Although this lock can be removed, it usually involves a fee. More than a third of mobile customers are put off switching because of a locked handset.
Also, Brexit
Ofcom's latest proposals were made to keep in line with EU regulations, and changes to the European Electronic Communications Code (EECC). All member countries need to meet the revised code by December 2020, and Ofcom is sticking to that deadline.
The latest schedule has the UK leaving the EU on January 31, 2020. Following the general election results, it is likely that Brexit will actually be completed this time.
When we do leave the EU, we won't have to follow the EECC anymore. However, any regulations set by Ofcom will stay in effect – so all these changes for mobile and broadband are here to stay.
With a further push towards fair market competition, we can expect some great broadband deals in the coming year.