Microsoft to exile temporary files on new PCs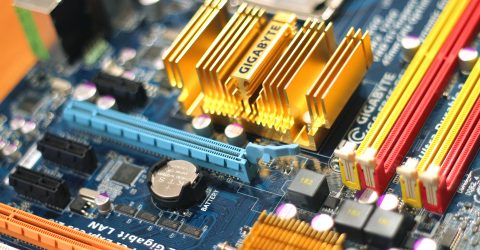 If you buy a Windows PC this year, you may well notice that the available space on your new hard drive looks a wee bit smaller than you might have thought. This is because Microsoft has taken a chunk of it for storing temporary files generated by the likes of apps or OS updates.
Temporary files are created to store information used whilst a new file is being made. They can be created by computer programs for a variety of purposes – usually when a program can't allocate enough RAM memory for its task.
Unfortunately, these files often hang around long after their purpose has been served. They fill up valuable space, slowing down machines and causing reliability to suffer. Over the years Microsoft has tried a multitude of tricks to overcome this issue on their Windows OS with little success.
Microsoft has now decided to take the approach of creating a Reserve Storage partition, about 7GB in size – effectively blocking out a chunk of your hard disk just for temporary files.
Users can then use their PCs without worrying about their free space suddenly disappearing. Particularly when those pesky, massive Windows updates are downloaded.
Unless, of course the Reserve Storage fills up. If this happens Windows will revert to the normal settings and continue to temporarily consume disk space outside the reservation.
Microsoft has said that the Reserve Storage capacity can be altered, either shrunk or increased but it can't be removed entirely. As stated, Microsoft has set the Reserve Storage at 7GB but, they said, they may 'adjust the size of reserved storage in the future based on diagnostic data or feedback.'
So, if you're thinking of buying a new PC it will be necessary to consider the disk space available minus that allocated for the Reserve Storage. But it does mean no longer having to worry about the impact of those omnipresent temporary files.