Netflix plans £1.2bn for new TV and movies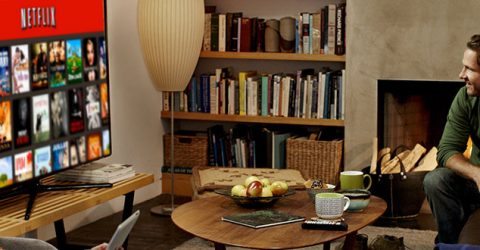 Video streaming platform Netflix has revealed plans to acquire $1.6 billion (£1.21bn) from its shareholders to help expand its lineup.
Netflix is planning to spend half of that money to develop new movies and television episodes over next year.
As well as new episodes of hit Netflix Originals like House of Cards and Stranger Things, Netflix intends to release 80 new movies next year.
These releases include movies purchased from studios and production companies, such as the recently released historical drama, Mudbound, which was bought fresh off the festival circuit for $12.5 million.
Netflix risked the anger of users by hiking up UK prices as much as 10% earlier this month.
Streaming rivals Amazon and Hulu have put up fierce competition for Netflix in recent years, with Apple looking to join in with their own original programming through Apple TV.
Netflix frequently takes loans from its investors, with this latest deal being the fourth time in three years that Netflix has raised over $1 billion for new content.
MoreHow people are selling off Netflix passwords for £2 a pop
This strategy is certainly paying off, with the average share price of Netflix stock rising more than 50% in the past year, following the gain of 15.5 million subscribers.
Netflix's total subscriber base is now 109 million strong, a sizable lead above Amazon's 85 million viewers.
Strong original content has been key to the growth and success of streaming services, and their high popularity isn't looking to slow down anytime soon.
Online streaming subscriber numbers already rival those of the US cable television networks combined, many of which are moving into the online space themselves.
Although there is no guarantee that this latest Netflix loan will result in good content, it will at the very least give telly addicts much more to choose from.