Download all the data Apple collects on you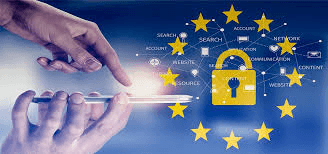 Thanks to the General Data Protection Regulations (GDPR), Europeans can now download their personal data that Apple has collected on them.
Last week Apple launched a new Data and Privacy website that allows you to see and download all the data they have on you. This includes any information from Apple ID, device data, Apple Store activity, AppleCare history and all your online shopping habits data stored on iCloud.
Currently the option is only available in the European Union, thanks to the GDPR, but will be rolled-out worldwide in the coming months.
The GDPR aims to completely transform the way companies handle users' personal data, giving users more control wherever they are based.
In the UK the GDPR replaces the 1988 Data Protection Act.
Businesses that fail to comply with the GDPR will be hit with heavy fines of £17 million or 4% of their global turnover, whichever is higher.
Apple's policy is similar to that offered by Facebook. Facebook's policy enables users to download all of their data. And following the Cambridge Analytica scandal, not only what they have posted but also covering issues such as facial recognition and location.
How to download your data with Apple
You can download all your data through the privacy portal. Log-in to privacy.apple.com on your Mac, PC or iPad.
Select the Get Started link under the 'Obtain a copy of your data' heading in Manage Your Data.
From there you can press 'Select All' to download everything or tick the boxes of data categories you want to download.
Any data on iCloud is provided in a separate list because the data may be large and could take time to download.
Apple splits the data into sections, which can range from 1GB up to 25GB. This lets you select your preferred maximum file size. Simply select a size and hit 'Continue.'
Apple will send you an email when the files you've chosen are available for download, which can take up to a week and your downloaded data is then automatically deleted after 2 weeks.
Apple is also offering the option of permanently deleting all of your data, which they have recently made available worldwide. Once you begin the deletion the company can take up to a week to approve the request. And remember once deleted you cannot retrieve that data.
image source: pixabay.com