NowTV Entertainment Pass adds SyFy channel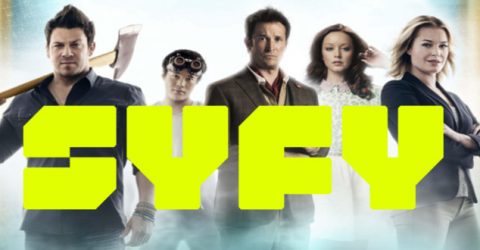 Sci-fi and fantasy fans will be able to enjoy all the best science fiction, thrillers, horrors and more as NowTV adds the Syfy channel to its ranks this Christmas.
Syfy have top classic shows on their books including Buffy The Vampire Slayer, Quantum Leap and the original series of Twin Peaks while Trekkies can indulge in every episode of Star Trek The Next Generation, Star Trek Voyager and Deep Space Nine.
Sci-fi nerds are the some of the most passionate fans around, so if there's shows you love that may have fallen under the radar elsewhere like Extant or 12 Monkeys and a whole host here to get your teeth into.
See: All NowTV deals here
If you're after something more current, Syfy has live and on-demand The Exorcist, Dark Matter, season four of Killjoys, The Witches of Oz and supernatural mystery action show The Librarians starring Rebecca Romaijn of X-Men fame.
Bosses at NBCUniversal struck a deal with NowTV's owners Sky to bring the popular channel to the UK.
Lee Raftery, managing director of UK and emerging markets at NBCUniversal International Networks, enthused: "Science fiction fans – the wait is over! We couldn't be more excited about launching SYFY on NOW TV, bringing the brand – and its compelling range of sci-fi and fantasy content – to even more viewers.
"We're looking forward to super-serving the legions of UK science fiction fans – who are ultimately at the heart of everything we do."
How to get it
SyFy has been added to the NowTV Entertainment pass.
Each of NowTV's passes is available for a month at a time, contract free. You can renew every month, or let it lapse as you wish.
Also included in the Entertainment pass are 250 boxsets on demand, along with other premium channlels including Sky Atlantic, Sky One, MTV, Sky Living, Sky Arts, Gold, Comedy Central, Discovery Channel, ITV Encore and ABC.
You can either order an Entertainment pass along with your broadband, or get it separately.
The Now TV Entertainment pass comes as a 14-day free trial. If you enjoy it and want to carry on, you'll pay £7.99 a month. As with all NowTV passes, you can cancel at any time as there's no long-term contract to worry about.