Ofcom gets one step closer to universal broadband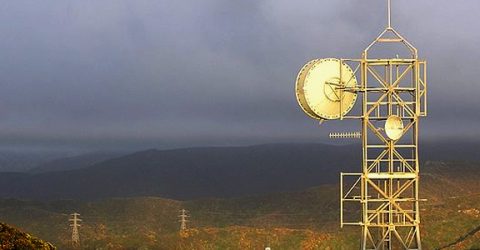 In March 2018, the Government gave broadband a 'universal service order' (USO) stamp. This means, like a public phone box, UK citizens now have a legal right to a minimum 10 Mbps broadband package.
Unfortunately, that right means nothing until Ofcom pick a Universal Service Provider (USP) that can fulfill these obligations. Today, we're one step further down that road as BT and KCOM have been proposed as Ofcom's top picks for the job.
Back in June, Ofcom sent out a call for 'expressions of interest' from broadband service providers. This long application process, where providers submitted their plans for the project, saw a decent amount of competition. Those that applied include Hyperoptic, Airband, Viasat and several other regional providers.
Of all the applicants, only BT, KCOM, and Hyperoptic ticked enough boxes to receive further review. Unusually, after being selected, Hyperoptic "withdrew its interest in being a Universal Service Provider". The reason for this is still unknown.
Ofcom's proposal is for KCOM to, of course, cover the Hull area (which will be almost completely full-fibre by the end of 2019), and for BT to fulfill requests across the rest of the UK.
Unfortunately, Ofcom will take until summer 2019 to actually finalise their decision, meaning requests for broadband won't be available until the end of next year.
What's the deal for USO Broadband?
The Universal Service Order is means to help bring broadband to the last 1% of the country that's still stuck in the dark age, estimated to be around 600,000 premises when the order goes live.
The minimum speed for a USO connection is 10 Mbps download and 1 Mbps upload, which is the standard for a decent ADSL line, and well below the averages for 4G and other fixed wireless broadband. USO packages must also be offered at "the same price regardless of whether the consumer is a USO customer or a non-USO customer", with an extra "safeguard" of a £45 cap – although this is a price that no-one should be paying for 10 Mbps broadband.
Unfortunately, the provisions only cover £3400 of installation costs, meaning if a more expensive line needs to be installed to reach you, you'll be stuck with a bill to meet the difference.
BT's proposals offer some solutions to meet the demands without racking up the bills, ideally by selling their USO Openreach line to other ISPs for use "outside any formal Universal Service Obligation(USO) scheme".
The wheels may be turning slowly, but at least they are turning.
Image: Tony Wills