Openreach change lanes and abandon G.fast
All current plans for G.fast deployment are officially under review.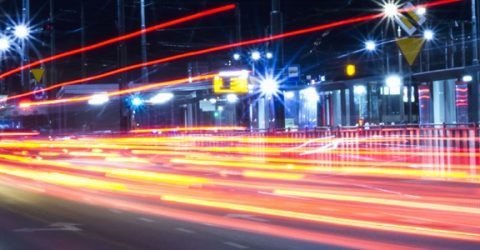 Openreach has frozen all future G.fast investment as their attention switches to full-fibre. All G.fast projects scheduled to begin after March 2020 have been put on indefinite hold. That means just 2.7 million premises will be getting G.fast, down from the original goal of 10 million.
More and more alternate networks continue spreading full-fibre across the UK. Openreach have enjoyed a monopolised grip on the country's broadband infrastructure for decades. Virgin Media have been the only serious competitor, with their cable fibre network. But, as we slowly move into the era of full-fibre, it's looking like Openreach will be just one of many different providers.
This change of course means they're pumping even more juice into full-fibre rollouts. Openreach even admitted that full-fibre lines will probably need to be built over the existing G.fast upgrades.
What is G.fast?
With a maximum speed of 333 Mbps, G.fast seemed like a huge upgrade over superfast 76 Mbps fibre. G.fast still uses copper lines to connect homes to fibre-powered street cabinets, meaning less work is needed to upgrade.
Full-fibre can hit speeds of 10 Gbps, blowing G.fast right out of the water. It's clear that Openreach didn't expect full-fibre to start rolling out so quickly, or the uptake to be so high. Boris Johnson's infamous pledge of nationwide full-fibre by 2025 could also be nudging things along.
As many parts of the UK are still without any sort of fibre at all, it's important those areas get 'future-proof' broadband connections when they do eventually come.
G.fast also has reliability issues, down to the use of old copper telephone lines. Customers that are far away from their street cabinet are always going to suffer with reliability problems. That's just the nature of using copper, and G.fast doesn't get around it.
Full-fibre also has significantly higher upload speeds than G.fast, making it invaluable to many businesses and companies.
What's next?
Openreach recently upped their goals for full-fibre to 15 million premises by 2025. Virgin media is sticking to their own type of network upgrade, which will boost customers to 1 Gbps speeds. They expect to reach 15 million premises with their new technology by 2021.
Dozens of smaller full-fibre networks are also busy expanding builds in cities across the country, not to mention community-driven projects to connect rural areas. Investment in the infrastructure has also been gaining steam in recent months.
We probably won't get nationwide fibre by 2025, but we might just get close.