Openreach trials new full-fibre tech
New deployment methods could make rollouts cheaper and faster.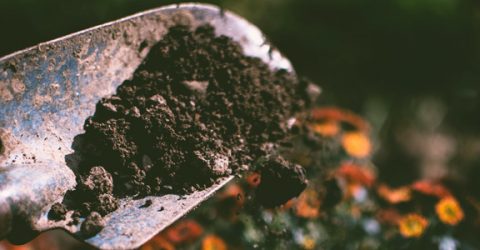 Thirteen small towns and villages have been selected for Openreach's latest bout of full-fibre deployment trials. This will test new methods for laying cables and extending the range of full-fibre connections. If these methods prove to be successful, they could make new fibre builds happen faster, with less expense and disruption.
In alphabetical order, the announced test sites are:
Cranfield
Flockton
Hesketh Bank
Kentford
Lingfield
Lundin Links
Mickle Trafford
Okehampton
Ottery St Mary
Parbold
Seal
Tarporley
West Calder
New deployment methods
A number of technologies are being tested in these trials, including digging equipment and "broadband-boosting" upgrades to exchanges and nodes.
Diamond cutter trench tool
This is a type of circular saw reinforced with diamond teeth. It cuts through pretty much anything with great speed and efficiency. These machines can lay up to 700 meters of fresh cable a day, 20 times faster than current methods.
Georipper
This is a chainsaw-like piece of equipment that is used to dig through soft material, like soil. Georippers are manned by a single engineer, and create very narrow trenches. Not only is this a fast way to dig through fields and verges, but it creates minimal mess and disruption.
Micro-ducting
All cables are protected by a plastic polymer sheath, or duct. Ducts for old copper cables could be as large as 100mm in diameter, meaning bigger trenches and more manpower to lay them. These new digging methods will lay micro-duct cables, which are around 10 times smaller.
Ground penetrating radar
Radar technology lets engineers see what's underground without having to dig anything up. This makes surveying and planning a much faster process, and reduces the risk of unexpected interruptions when digging begins.
Light signal boosters
Fibre optics transport data through light. With brighter lights, this data can travel further and to more places. New boosters could extend the range of fibre signals by up to 50%, and could serve more than 1000 premises.
Nobody left behind
Openreach expect that 90% of the country will be served by commercial full-fibre enterprises. The Government doesn't have quite as much faith, and has pledged £5 billion to bring fibre to the most rural 20%.
Most of the above methods are being used by the platter of alternative full-fibre providers, but Openreach have the most reach and potential to deliver.
The Government recently downgraded thier 'full-fibre by 2025' goal to 'Gigabit-capable by 2025'. But it seems that Openreach are still sticking to full-fibre builds for rural areas, which is certainly welcome news.