Microsoft confirm Outlook email went down Europe-wide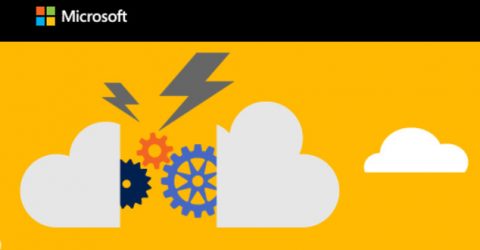 Outlook users faced chaos on Monday with thousands of people in the UK and further afield unable to access their email accounts.
Microsoft confirmed the same day that technical problem with their own servers affected both personal and business accounts throughout Europe.
The issues continued throughout Monday evening.
Outlook covers both Windows Live and Hotmail accounts, which were amalgamated into the current service several years ago.
More: 'Human error' to blame for crashing Amazon Cloud
Outlook grim for email
Outlook users across Europe are affected, although Microsoft said the problem is not thought to extend worldwide.
Microsoft also described the issue as intermittent although many users had no access since early Monday morning.
A spokesperson for the tech giant said customers were affected by "intermittent connectivity…in some European countries, which we are working to resolve as soon as possible."
Problems sending
One of the most common issues appears to be unsent emails remaining in the drafts folder. These messages are not received by recipients.
The service went down "unexpectedly" and the problem was first reported at 7:20am on Monday 18 September.
Users have taken to various web forums to vent their anger. Hundreds of people posted reports on popular website Downdetector.co.uk, which monitors the status of websites across the globe.
Twitter users threatened to move their business elsewhere if Microsoft didn't find a speedy solution.
More: Cartman's Alexa hack shows troubling view of IoT weakness
No solution
Others complained about Microsoft's lack of a response while some speculated Microsoft had been the victim of a cyber attack.
After the recent mass data-breach at the Equifax credit agency users are becoming wary of the cybersecurity setup at the world's largest companies.
Microsoft's service status page says the company is "continuing to monitor the environment while resulting queue of email messages is being delivered."
Engineers have not revealed the source of the issue nor any means of recovery, as of midnight on Monday 18 September.
"We've redirected requests to alternative infrastructure to restore service until connectivity is restored," added a Microsoft rep.
It's now known as The Incident
Update: As of 1.25am on Tuesday morning Microsoft report that Outlook is back up and running for most email users.
No explanation has been given for the major outage, which hit businesses in the UK and across the continent.
A Microsoft rep added: "We've verified that new mails are being sent and received as expected…a very small number of messages sent during the incident may be delivered over the next few hours as the last remaining messages are processed."
MAIN IMAGE: Microsoft