Switching Broadband is about to get a lot easier
Ofcom is considering ways to make the process of switching broadband provider even easier – potentially with a single mouse-click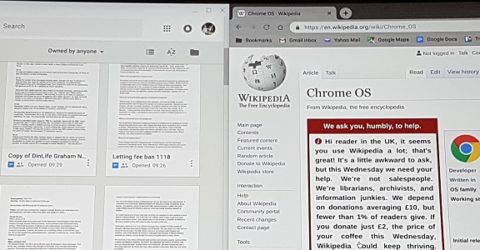 As time passes, it's easy to forget how much more difficult things used to be before technology evolved.
Today's cars can be started and even pre-heated using an app, yet our grandparents had to insert a handle and crank the engine into life, before fine-tuning the choke to ensure it didn't stall.
TV shows are now available to watch on-demand, whereas our parents had the nightmarish job of setting a timer on a VCR. Get it wrong, and the programme was missed – possibly forever.
As recently as ten years ago, switching broadband provider could be a convoluted job in which it sometimes seemed old and new ISPs were actively trying to sabotage the changeover.
Today, thanks to the intervention of industry regulator Ofcom, life is much easier.
And recently announced proposals might make it easier still from next year.
Flick the switch
In 2015, Ofcom ensured switching from one Openreach-based ISP to another became the responsibility of the new provider, who had to notify the incumbent about the change.
That has greatly simplified the process for many people.
However, research last year suggested 40 per cent of consumers who hadn't switched ISP still felt the process was unduly complicated.
As a result, Ofcom is proposing an even easier system, building on the success of a 2019 scheme that allows mobile phone customers to change network with a single text message.
The broadband version would be a one-click affair. Customers would provide details to their new ISP, who notify the old ISP, who ask the customer to confirm they're happy to proceed. This should allow everyone to access the cheapest broadband deals with a lot less hassle!
Where are the proposals up to?
These proposals have been open for consultation over the last couple of months, but the consultation closed last Wednesday (March 31st).
Ofcom will consider the responses it's received, and decide in the summer whether to proceed with a one-click process for switching broadband providers via Openreach networks.
If the proposal is ratified later this year, it's likely that this scheme would be introduced next year, giving ISPs time to design and implement any necessary software.
However, it's important to note this may not apply to ISPs using proprietary infrastructure.
Changing from an Openreach-hosted service to one from a full fibre cable company like Virgin Media is more complicated, because one company isn't taking over the other's connection.
Everything from phone line allocation to the type of broadband router used is different on non-Openreach connections, so a seamless handover can't be managed in the same way.
It remains to be seen whether Ofcom can also standardise the switch between Openreach and cable, but we can expect more information to be made available later this year.