What now for Tentel broadband customers as company goes bust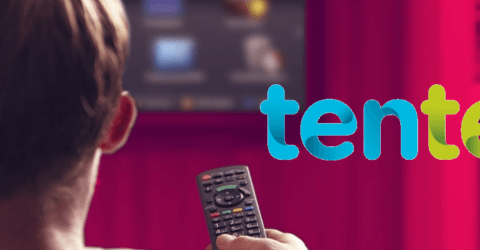 Scottish ISP Tentel have announced shock news that they are going into administration, as around 40,000 customers will have their broadband transferred to TalkTalk.
In November 2016, Tentel pledged to double their customer base to 20,000 by July 2017 but things didn't go to plan.
Despite securing a £500,000 investment from Barclays, Tentel's model of selling short minimum-term contracts (between one and six months) has failed to keep the company afloat.
Will my broadband be cut off?
No. While it is no longer possible to buy new broadband contracts from Tentel, the administrators FRP Advisory say all Tentel customers will keep their broadband and switch over to TalkTalk.
More: Help! What to do if you still have broadband with Tentel?
We've been told the administration process will be finished by the end of June at which point the company will close.
So what does that mean for Tentel broadband customers?
Tentel's administrators, Tom MacLennan and Iain Fraser, announced that TalkTalk will be taking on all of Tentel's current contracts.
They said: "The acquisition of the customer contracts by TalkTalk will ensure customers continue to receive their broadband and telecoms services without any disruption."
This means that, while your contract won't change, it is now the responsibility of the ISP TalkTalk to make sure you continue to receive broadband.
Can I switch broadband away from TalkTalk?
You can, of course, you can switch providers. One thing to watch out for – if you're still within the minimum term of your contract, you could face an early termination charge.
Latest: What to do now if you're with Tentel
ISP Aquiss is already offering a free activation for Tentel customers looking to switch before June 30, although similar offers from other ISPs are expected to appear.
To switch provider, you simply need to choose the broadband deal you want and, when you're purchasing a contract, inform your new ISP that you're switching from another provider. They'll take care of the rest and get you switched over as soon as possible – you don't have to do anything else.
Remember – there is no immediate rush to switch providers as your Tentel broadband service will keep running normally until your contract expires.
Switching prematurely could mean having to pay more money than you have to. Tentel's administrators claim that the change to TalkTalk will happen "without any disruption".
What's going to happen to my contract?
TalkTalk itself has released a statement to help put Tentel customers' worries at ease.
They say: "Everything should continue as normal – you will have the same broadband and phone service as you've always had, and you'll be paying the same price. You can still access 'MyTenTel' in the same way, and you don't even need to change your payment details – that will all transition smoothly."
So don't rush to find a replacement ISP – take the time you need to find a good deal for broadband.
Who should I call?
If you still have questions you can contact Tentel or TalkTalk on the numbers listed below. Tentel's customer service lines are definitely still operational, although you may be in for a bit of a wait before you can talk to someone.
Tentel: 03330 112 321
TalkTalk: 0345 172 0088