The shocking cost of broadband loyalty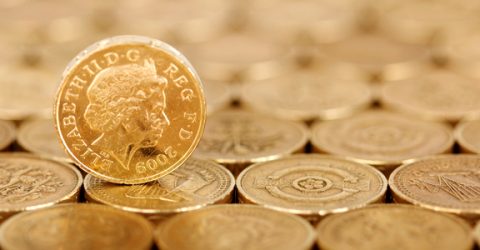 More than 70% of broadband customers are hit by big penalties for sticking to their Internet Service Provider (ISP), consumer watchdog Which? reveals.
You may expect to save money by staying loyal to a single provider over the years, but the unfortunate truth is that ISPs are charging long-term customers to up £220 more every year.
BT are the worst offenders, although this is a practice that is common across all ISPs, as well as other utilities providers.
Loyal BT customers pay an average of £540 a year, compared to the £320 a year deal that they give to new customers. Virgin Media show similar numbers, with long-term customers paying £191 more. Even the least offensive price gouges are still staggering, with TalkTalk charging an £85 loyalty premium, and Plusnet taking an extra £48.
So why are loyal customers getting punished?
Although media outlets like to throw the term 'loyalty' around, ISPs know that it isn't really loyalty that's keeping customers paying long past their contract has expired. The survey from Which? of over 3000 members revealed that 72% of customers have been with their ISP for more than 2 years.
The minimum term for contracts is typically 12 or 18 months. It's no secret that prices hike up when this period is over, so why aren't more people switching?
Although some customers may feel satisfied with their service, and unwilling to risk changing to a 'worse' provider, this reasoning is often misinformed. The majority of ISPs operate large parts of their networks on BT Openreach infrastructure, which means that the actual connection received at a given address is often more-or-less the same across different providers. While some ISPs such as Sky do supplement Openreach connectivity with expansions of their own, the biggest differences in connection quality only occur where entirely separate infrastructure like Virgin's cable network, or full-fibre providers such as Hyperoptic are available.
The sad truth is that people don't change providers because they don't find the time to. ISPs throw the best deals they can at new customers in the hope that, when those deals run out, those customers simply won't be bothered to change.
This issue has been growing in severity across the utilities industry. In September, The Competition and Markets Authority (CMA) launched an investigation into phone, broadband, and financial service providers for the excessive 'loyalty penalties' being placed on customers.
If your minimum-term has expired, you are almost certainly being charged above the odds. The only way to ensure a fair price is to keep shopping around. So take a look at our best deals and make sure you're not paying too much for broadband (for another 12 or 18 months).