Vodafone sign £500m CityFibre full fibre deal for 2021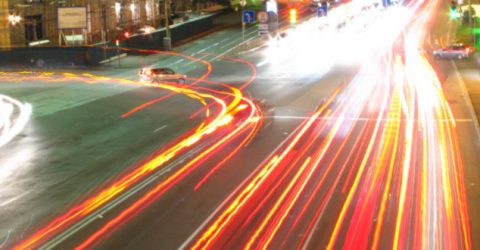 The future of full fibre broadband in the UK is looking brighter after Vodafone signed a deal with CityFibre to bring gigabit speeds to as many as five million homes and businesses across the country.
As faster broadband speeds look set to become the norm over the coming years, the UK's leading tech companies have been putting strategies in place to ensure that the country isn't left behind.
And while the copper telephone lines of traditional providers are fast becoming outdated, Fibre-to-the-Premises (FTTP) suppliers are leading the way.
As the UK's largest alternative provider of wholesale fibre network infrastructure, CityFibre is one of the companies taking on the mammoth task of future-proofing the country.
With speeds of 1,000Mbps, the new gigabit broadband network will be light years away from what most home users experience today.
In fact, according to a survey by Ofcom, the average broadband download speed across the UK is currently just 37Mbps. So whether you want to play the latest games or download 4K movies, with gigabit speeds you'll be able to do so in a fraction of the time.
Planning a faster future
This new partnership will see FTTP networks built, owned and operated by CityFibre, while Vodafone enjoys wholesale access to this groundbreaking service.
Initially, the first phase of development will see gigabit speed broadband delivered to one million premises across a dozen UK cities by 2021. According to CityFibre, it's an investment worth £500 million.
Although the towns and cities that are set to benefit from the deal have yet to be announced, CityFibre are currently focusing on regions such as Leeds, Edinburgh and Peterborough. But it isn't just residents of those cities that should be getting excited.
In fact, both parties could extend their agreement to cover a further four million homes by 2025. If they succeed, they will have delivered 50% of the government's full fibre target, which hopes to see gigabit speeds reach 10 million homes and businesses across the country.
MAIN IMAGE: ThisisBossi/Flickr