Vodafone Virgin merger idea lingers as broadband sales rise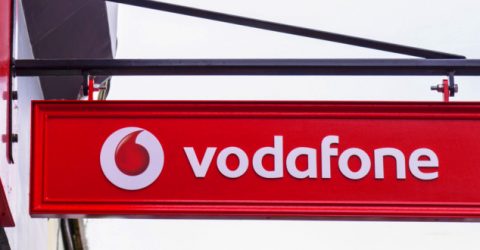 Rumours continue of a possible Vodafone Virgin merger as the Big Four network publishes its third quarter results showing a 3.6% fall in sales to £10.3 billion.
The telecoms giant blamed the drop on the merger of Vodafone Netherlands, which has now become a joint venture with the TV and broadband company, Liberty Global, owners of Virgin Media.
Sales in the UK fell 4.8% to €1.5 billion and mobile service revenue saw a fall of 5.2%.
The drop in UK sales was concentrated in Vodafone's business division, Vodafone Global Enterprise Limited, which provides telecoms and IT services to large corporations.
Vodafone also blamed price competition from BT and its mobile arm EE as well as the loss of two important contracts with American telecoms company Cable & Wireless.
Looking to broadband
There was much better news for Vodafone with its home broadband customer base, which increased by 32,000 in the third quarter.
It can now boast its total customer base reached 316,000 across the UK.
The growth came following major discounts across many of Vodafone's broadband and mobile offerings as it looked to compete with BT.
Vodafone announced they had recently passed 100 million 4G customers worldwide, with data usage on the rise.
No to SIMO
As part of a strategy to reduce dependence on SIM Only contracts, Vodafone announced they now make-up just 30% of its UK customer base.
Vodafone to merge with Virgin?
This has led to speculation that Vodafone may well instigate merger talks with Virgin owners Liberty Global, similar to that business done in Holland.
This could lead to the revival of Vodafone's ambitions to move into the lucrative pay TV market it first mooted back in 2015 and consequently dropped after many problems.
Vodafone India has also impacted on results, with a 2% drop in sales. Vodafone has said they are now in talks to merge with their rival Idea Cellular to create the largest operator in the country.
As a consequence, Vodafone has lowered its expectations for profit growth this year.
What's next
With the continued uncertainty over Brexit, Vodafone UK boss Nick Jeffrey said that, at present, there are no plans to relocate Vodafone's headquarters from London.
Back in 2016 following the referendum Vodafone hinted it could leave the UK.
Justifying the proposal, the company noted that a large majority of 462 million customers, 108,000 employees and 15,000 suppliers were actually based outside of the UK.