We're bored of looking for decent broadband, Ofcom report reveals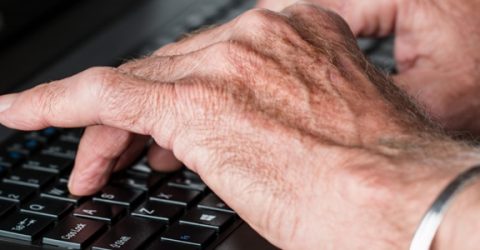 Recent research from Ofcom shows a decline in the number of people actively switching broadband provider to find the best deals. Elderly and disabled people are shown to be the most vulnerable to excessive loyalty fees and low-quality service.
Ofcom's 'Access and Inclusion' report looks at phone, broadband, TV, and postal services and the different ways that consumers are engaging with these markets. An important part of this research examines the impact that affordability has on different people, and to identify groups that often suffer in silence with poor service.
In the last year, only 9% of broadband customers changed their ISP – down from the 14% market engagement of the previous year. What's striking, however, is that 72% of customers are fairly or very confident that they're already paying for the best deal they can get.
Ofcom is currently conducting a review of the broadband industry that's "assessing the fairness of pricing practices" across the market, especially when it comes to the 'loyalty penalties' that long-term customers end up paying their ISP.
When it comes to vulnerable customers, almost half of customers aged 65+ have never changed their broadband provider. Elderly customers are also shown to face the most challenges when it comes to engaging with the market. Understanding the terminology used by providers, accurately comparing the costs on offer, and having confidence in communicating with service providers are all areas that elderly customers disproportionately struggle with.
The regulator highlights Ofcom's recent actions to protect these vulnerable customers, which include a £7 per month price cut for landline-only customers (most of which are elderly), and enforced price caps for '118' directory inquires services.
Ofcom also launched the 'Boost Your Broadband' campaign to provide information helping to decipher industry jargon, assess available internet speeds, and help with switching providers and finding better deals.
The true issue at hand, however, is that 36% of people think they simply don't have the time to find a new provider or even a cheaper deal from their existing ISP. A further 21% find detailed searches to be too confusing.
Overall, it appears that people don't think the time spent looking for good broadband is worth the payout.
They are wrong
These are two seriously ingrained misconceptions, because finding a good deal is now a very quick and simple process, and the money saved is far from a trivial amount.
The difference between providers, packages, and out-of-contract rates can be up to £400 a year. When finding a new deal, switching provider, and ordering your new package can take less than half an hour, switching ISP might be some of the fastest money you can make this year.
Take a look at our top broadband deals to see what's on offer today. Customize your search with the speeds, cost, and extra services you're looking for, and see a complete breakdown of all the costs you'll pay both in and out of contract for the UK's top broadband providers.
The good news in all this is that, with consumer engagement so low, we're likely to see a rise in aggressively generous deals for new customers in a desperate grab to draw in new customers. Now's the time to be a little savvy, and benefit from even better savings from the best new deals. We feature more broadband deals than any other site, so there's no better place to find the best offers on the market.