Blue Planet 2 gets 4K UHD iPlayer upgrade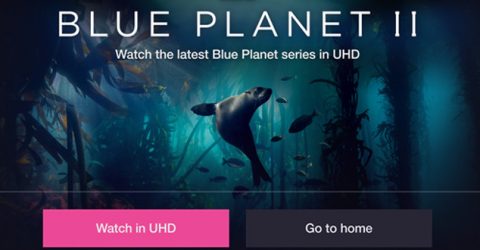 Blue Planet 2, the BBC's mind-blowing nature documentary series, is to be the first programme on the iPlayer available in full 4K and HDR.
Until now the BBC had only released shows in this format on Ultra HD Blu-ray.
But those with a fast enough broadband connection will now be able to view all seven episodes of epic sea-life in full 4K.
The BBC say that Blue Planet 2 will be avaialble to watch in stunning 4K from Sunday 10 December 2017 until 8 January 2018.
You don't need to download or upgrade a new iPlayer app as the 4K UHD option it should automatically appear when you search for Blue Planet 2.
Is my TV compatible?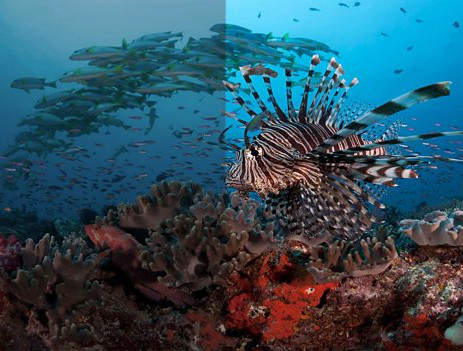 Not every TV will be able to cope with the expanded picture and colour depth, but to be sure you can check if your TV is on this BBC iPlayer compatible device list.
Brands including 2016 and 2017 models of Hisense, Philips, Panasonic and LG TVs.
Is my broadband fast enough?
The BBC recommend a minimum download speed of 2.8Mbps to watch HD programmes on the iPlayer. If you can live with Standard Definition (SD), that requirement falls to 1.5Mbps.
For 4K Ultra HD you'll need a minimum download speed of 23Mbps.
What else do you need to know?
4K contains four times as many pixels as HD images. 4K video is 3840 pixels x 2160 pixels, while HD is 1920 pixels x 1080 pixels. This means that video on your TV will appear crisper, and in greater detail.
Netflix and Amazon Prime already stream some of their TV shows in 4K, but use existing technology to achieve this.
For their 4K experience the BBC linked up with Japanese broadcaster NHK to produce a technique called Hybrid Gamma Log.
Latest: This is a list of Christmas smart toys experts say can be hacked
It creates deeper, brighter and more powerful colours, which should show up Blue Planet 2's coral reefs and sea-life in more exacting and impactful detail.
Matthew Postgate, Chief Technology and Product Officer, BBC Design & Engineering, says: "The extra quality that Ultra HD, HDR and the wider range of colours brings to audiences is unparalleled. Blue Planet II is the first programme we've shown in such high quality."
HDR or high dynamic range provides a greater range of colours visible to the human eye.
It was introduced as a feature on the iPhone 6 camera in 2014, allowing people to take photographs in more colour and greater detail as well as heightening dark shadows and brighter highlights.
When you watch video in HDR, the same thing happens. Your eyes can take in more of the picture, and things like light glistening on waves will appear clearer and more detailed.