Brexit means 'billions for rural broadband and 4G' claims Michael Gove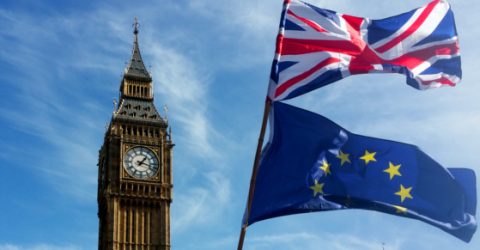 In a speech to the National Farmers' Union (NFU) conference, UK Environment Secretary Michael Gove told delegates the government would be able to spend billions on improving rural broadband and 4G coverage after Brexit.
While there was little detail in his speech the Environment Secretary said it was "ridiculous that you can get better mobile phone coverage in Kenya than parts of Kent."
He shifted blame away from the Conservative governmnent and onto the EU's rules on state aid having "prevented us from investing in broadband in a way that is best for the UK."
Farmers tell the NFU that rural broadband is 'stuck in the 1990s'
Broadband speeds and access to a choice of ISPs remain worse in rural areas and slow progress has been made in delivering 4G mobile signals.
Farmers languish on slow broadband connections
Last year Ofcom's Connected Nations report highlighted the poor broadband connectivity across rural areas.
According to their figures 17% of rural premises are not getting decent broadband services, compared to just 2% in urban areas.
Only 18% of people in rural homes and businesses can access 4G coverage, compared to 64% in urban areas, says the report.
The NFU has also pointed out that just 15% of farmers said they had reliable mobile phone coverage across the farm.
This, they said means farmers, who often work alone, would be unable to contact someone in the event of an emergency, putting their lives at risk.
Tom Price, the NFU's Farm Safety and Transport Advisor, told the conference: "Farmers who don't have good mobile coverage are at a disadvantage and are at risk. If you have an accident, a good signal means you can get the emergency services in quickly. You may need first-aid advice over the phone. it could be the difference between life and death."