Brits spend up to 4.9 hours surfing the web at work!
Over half describe themselves as "faffers", wasting hours online during work.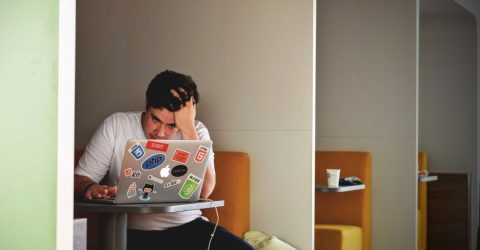 A Simple Life.
New research from Talk Talk reveals Britons want a simpler life, with 68% of us saying life is 'unnecessarily complicated'. The study, commissioned by Talk Talk TV, looked into how we spend our time. It shockingly found that some spend a quarter of the year 'faffing around' including online activity.
However one of the saddest revelations from the study was how much procrastination is done by 18-34 year olds. The average 18-34 year old spends "20 minutes sitting on their bed staring into space before they get up". Pretty bleak!
More solutions, more problems.
The main takeaway was that despite all our technological advancements, we aren't as efficient as we want to be. Brits are said to waste up to four hours a day doing seemingly unnecessary things. Most surveyed agreeing the "faffs of modern life mean they spend less time doing things they really enjoy."
Back to basics.
Some surveyed said they try to simplify life offline to make up for time wasted. 'Lifehacks' like meal prepping were common (25%). Some even said they go as far as preparing and freezing Christmas dinner months in advance. And 44% said they buy clothes that don't need to be ironed!
"Alexa, I'm overwhelmed."
It seems that despite all the apps and tech designed to make life easier, we're feeling increasingly overwhelmed. Almost 1 in 10 surveyed said they spend over 10 hours a week on the loo for some alone time.
This makes sense, with 67% saying that "life is unnecessarily complicated". A quarter of us spend an hour or more at work trying to get technology to work. So when it comes to using tech at home it needs to make life simple.
But this isn't the case. We spend up to 4.3 hours a week trying to connect home smart devices. That's more than the average UK citizen bathes (3.7 hours a week)! However this problem predates the Internet of Things. A fifth of British adults spend around 24 minutes a day finding the TV remote. All of this adds up to 1.3 years across an average 80 year lifetime!
No wonder some are spending 20 minutes staring into space before they get up… they're already exhausted!