Can you run a business from a laptop?
Does increased portability make up for what laptops lack in hardware power?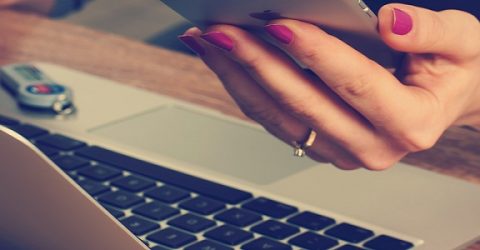 The unprecedented and unwelcome shutdown of British society has had numerous unforeseen consequences.
One of these is a scenario repeated up and down the land, where people are attempting to work from home on whatever mobile devices they can lay their hands on.
And despite offering greater portability than desktop computers, laptops are inherently compromised pieces of hardware whose size can be a curse as well as a blessing.
This is particularly true if you're trying to run a business from a laptop, while normal workplaces are off-limits and important information is stuck inside inaccessible locations.
And although the eagerly-anticipated lifting of the lockdown ought to simplify matters to an extent, some challenges incurred by working on a laptop will persist.
However, there are often workarounds.
Below, we consider how feasible it is to run a business from a laptop in normal circumstances.
In the lap of the Gods
Having access to a company laptop may feel like a Godsend at present, allowing you to accomplish (and earn) far more than you would on a smartphone or tablet.
After all, many corporate intranets and IT systems rely on proprietary software which is pre-installed onto specific machines, unavailable for download or cloud access.
Similar principles may apply even if the business is your own, though at least you get to decide how much out-of-office access to grant yourself.
So is it feasible to run a business from a laptop?
Firstly, you'll need to ensure every piece of software needed to manage daily operations is available on a single machine, either by installing it or via the cloud.
Cloud-hosted software is growing in popularity, but often works out more expensive long-term than purchasing a single-use licence for one machine.
Laptop specifications are often limited by the space available for components inside their slimline frames, so choose a computer with large amounts of storage and RAM memory.
If you're forced to rely on existing hardware, delete any non-essential software and relocate as many data files into the cloud (or onto a USB data key) as possible.
Other performance-boosting techniques include defragmenting the hard drive, updating operating system software and minimising the number of programs which autorun on start-up.
Don't forget the importance of optimising your internet connection, which is particularly important for cloud-hosted software like Dropbox, Trello, Slack and even Office 365.
WiFi is significantly slower than a hardwired connection, but if you can't plug the laptop directly into your home router, use Powerline adaptors to achieve comparable speeds.
This is particularly important during activities like video conferencing, where latency can knock audio out of synch with video images, or lead to buffering and even disconnection.
(As an aside, consider the background video callers will see. Laptops have fixed webcams, which could present an unflattering image of your home depending what they capture.)
Vital accessories
With the paperless office still a distant prospect, WiFi-connected printers and scanners will be worth their weight in gold for daily business activities.
Another important purchase is a docking station, which is effectively a blank box covered in sockets.
Docking stations give laptops the practicality and all-day comfort of a desktop computer, while retaining portability when needed.
When a laptop is plugged in via a USB-C lead, the docking station activates any peripherals wired into it – commonly including full-size keyboards, stylus pens or external monitors.
Since most laptop screens are 15 inches or smaller, tasks like graphic design or programming are far easier to accomplish on a bigger display.
The laptop should be positioned on a dedicated desk, beside an ergonomic chair offering lumbar support to minimise lower back pain, with whichever screen you're using at eye level.
We'd also recommend a desk lamp containing a full spectrum bulb for the gloomy winter months, minimising eyestrain while reducing the prevalence of Seasonal Affective Disorder.
Position your workspace in a dedicated room or a quiet corner of the house, investing in sound-cancelling headphones if background noise will be distracting.