CityFibre bring full-fibre to 70,000 homes
Only 4.9 million to go...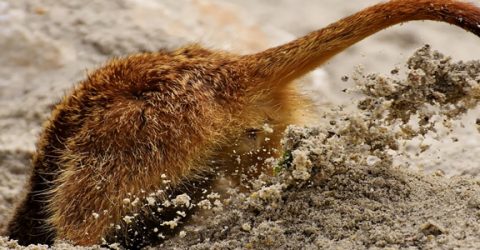 Vodafone and CityFibre have connected 70,000 premises to their first full-fibre network. The pipes have been laid in Peterborough, Milton Keynes, Aberdeen, Coventry, and Stirling. Independent data from thinkbroadband shows that 7000 new homes have been reached in just three weeks.
With £2.5 billion in funding, CityFibre and Vodafone are bringing gigabit speeds to 37 cities across the UK. Their goal is to connect 5 million premises by 2025. The first 1 million homes should see service by 2021 when 'phase one' of their rollout is finished.
CityFibre are going to have a lot of work ahead of them, and they'll need to pick up the pace to reach their targets. If they continue to reach 7000 new premises a month, less than a quarter of their phase one goals will be met. For comparison, Openreach is currently bringing full-fibre to around 20,000 premises every week – working towards their own goal of 4 million connections by 2021.
These projects inch the country closer to Boris Johnson's pledge of 'nationwide' full-fibre coverage by 2025. This is eight years sooner than previous government goals.
 A slow roll?
CityFibre's rollout will extend to 12 cities in phase one, and work has only officially started in five of them. This means that their build rate is going to increase exponentially over the coming months. It becomes easier to add more premises and have more engineers working together as the network grows.
70,000 premises may not seem like much, but it goes a long way to get the ball rolling.
Independent networks like CityFibre have more hurdles to pass than Openreach, but every inch of fresh pipe brings us closer to Boris Johnson's ambitious deadline.
Fibre shackles
CityFibre have partnered with Vodafone for their rollout, and (for now) only Vodafone will be providing broadband services to connected customers.
This is a big change from the Openreach lines that most of us are used to. A huge range of ISPs and deals are available around the UK through Openreach connections.
For now, Vodafone are offering some great deals for those lucky few who are connected.
Speed options range from 100Mbps to 900Mbps, and cost between £28 and £48 a month. These connections are also symmetric, so they can upload data just as fast as they can download it.
Being on an independent network might seem like being stuck in a monopoly, but being able to buy broadband straight from the source can lead to big savings for customers.