Compensation for broadband faults and delays to become standard under new Ofcom scheme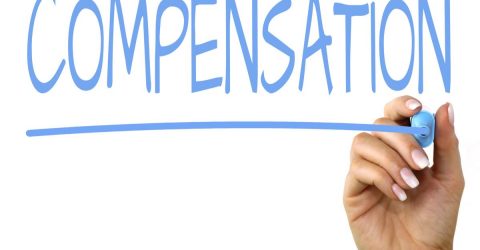 As part of its Fairness for Customers programme, Ofcom announced that from this week all broadband and landline customers will get money back from their providers when things go wrong without having to ask.
Prior to this announcement, only one in seven broadband or landline customers who had suffered delayed repairs, installations or missed engineering appointments had received any compensation from providers.
Ofcom has moved to ensure fairness for customers, while giving companies a strong incentive to avoid problems occurring in the first place.
BT, Sky, TalkTalk, Virgin Media and Zen Internet have all already signed-up to the scheme, with Ofcom announcing that EE, Hyperoptic, Plusnet and Vodafone have also come on board following talks.
Hyperoptic and Vodafone stated they will start paying compensation automatically later in the year, while EE said they expect to start paying automatically next year.
Altogether the companies now committed to the compensation scheme account for more than 95% of all broadband and landline customers in the UK.
Ofcom will be monitoring how providers and companies comply with the compensation scheme and report on how it is working some time next year. If they find customers are not being treated fairly, Ofcom says it will step in and take action.
According to the regulator's own figures there are 7.2m cases each year where broadband and landline customers suffered delayed repairs, installations or missed appointments. Ofcom estimated that people received an average of £3.69 per day for loss of service and £2.39 per day for delayed installations.
Under the new scheme the amount of compensation for delayed repairs will be £8 per day. Missed appointments would be compensated £25 for every one of them missed. And delays with the start of a new service would be compensated with £5 for each day of delay.
Ofcom estimates the new scheme could see customers benefit from £142m in payments, around nine times the amount they currently receive. The scheme also includes small and medium-sized enterprises (SMEs) who have chosen residential landline and broadband services.
The latest compensation scheme is part of Ofcom's Fairness for Customers programme of work to ensure broadband, phone and TV customers are treated fairly.
So far, they have introduced a price cap on directory enquiry services. Making providers give potential customers clear and honest information before they commit to a contract, particularly concerning advertised speeds they will get. Plan to make companies tell people when their contracts are coming to an end and what are the best deals available.
And they are currently undertaking a review to examine broadband companies' pricing practices and why some people pay more than others.