Consumers shun security for a bargain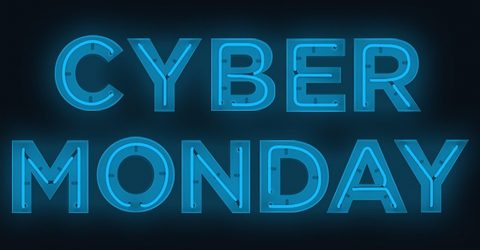 Following on from the US-inspired Black Friday we have the online bargain day, Cyber Monday, on the 26 November. A great chance to snap up an offer too good to ignore – even if the shopping site has a history of cybersecurity breaches – according to a new survey.
Domain Tools' Cyber Monday Consumer survey found that some 62% of respondents would willingly shop on a previously breached website for the sake of a good bargain.
It found 70% of respondents were getting ready to shop on the 26th, with 60% prepared to go directly to a brand's website to find the best deals. While many surveyed said they would use email and newsletters to access Cyber Monday.
But almost half of those surveyed admitted they didn't think about cybersecurity or past breaches when shopping on the web. And, as the researchers found this leaves them increasingly vulnerable to potential hacking. Meanwhile, using email left them equally vulnerable to phishing attacks. But it seems we just don't care.
Cyber Monday, unlike Black Friday, came out of consumers rather than the retailers. It was when retailers noticed that the first Monday after the final pay day before Christmas was the day people headed online to start their Christmas shopping.
Not to miss an opportunity, the retailers got involved – offering exclusive deals and sales to try to win your business.
While there had been some confusion as to which day exactly it should fall on, retailers eventually went for the end of the Black Friday sales period, even holding back some deals and final reductions.
Since 2012 Black Friday has become one of the biggest days in the retail calendar. In 2015 it hit the £1 billion mark for the first time and last year Amazon reported a new sale every 62 seconds.
Back in 2013 Black Friday hit the headlines for all the wrong reasons when mini riots broke out as people fought for time and stock-limited items. And while there is little risk of serious injury while online, we are, it seems, happy to ignore the dangers of hacking or scamming as we pursue our dream purchases.
Image: overstock.com