Could sewage pipes improve UK broadband?
It might seem bizarre but proposals being considered by the government may see it happen!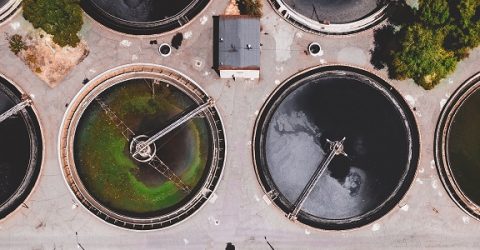 Sometimes, necessity is the mother of invention.
When the Conservative Government pledged to deliver gigabit-capable broadband networks to every home in the UK by 2025, they hadn't fully considered the implications of their promise.
Many urban and suburban homes are already cabled with full fibre broadband, but the ones which aren't will be expensive to connect.
That's because installing fibre cabling generally involves digging up roads, pavements and driveways – often necessitating roadworks and hiring expensive construction equipment.
Even this seems easy compared to the prospect of supplying gigabit connectivity to rural cottages half a mile from the nearest B-road.
As such, ministers have been looking for simpler (and preferably cheaper) ways to improve broadband speeds with futureproof fibre cabling.
And one idea which has been metaphorically floated involves using existing subterranean tunnels – including the sewage network…
Pipe mania
Most of the UK's homes are already connected to mains water and sewage.
This inspired the awkwardly-named Department for Digital, Culture, Media and Sport (DCMS) to launch a review of the Access to Infrastructure regulations of 2016.
This was intended to simplify the process of utility companies being able to exploit resources already installed by other agencies.
Yet even the DCMS admits these regulations haven't achieved much to date. And that's a shame.
Infrastructure sharing could allow broadband operators to install comparatively small and lightweight fibre cabling into existing tunnelling networks, which often have spare capacity.
With manhole covers and inspection chambers already in place, ISPs could improve broadband speeds at a fraction of the cost of creating new tunnels below our towns and cities.
The DCMS has suggested over 600,000 miles of existing tunnels could combine their existing roles with accommodating fibre cables.
The cables themselves are already encased in materials such as high-density polyethylene, which is impermeable and therefore able to repel dampness or ingress from foreign bodies.
As such, they would be suitable for installation in a pipe which also has large volumes of clean or waste water flowing through it.
The DCMS investigation will additionally consider whether overground infrastructure like masts and cabinets can share the burden of supporting other utilities, as well as broadband.
Is this too good to be true?
One of the reasons the Access to Infrastructure regulations haven't been widely used is the inherent reluctance of utility company A to share the fruits of its labours with company B.
Much of the UK's Victorian water and sewage network also needs replacing, especially lead pipes approaching the end of their natural lifespan.
Plus, telecoms engineers may not have the expertise needed to work around live electric cables or gas mains.
Nonetheless, quick and affordable shortcuts must be considered to improve broadband speeds across the UK's patchy network.
The DCMS is currently calling for evidence from access seekers and potential providers, telecoms operators and other interested parties.
It will be fascinating to hear their thoughts once the consultation closes in a fortnight's time.