Digital twins: game-changing tech you've never heard of
Digital twins have become a leading technology in reducing waste, improving efficiency and moving societies towards net-zero targets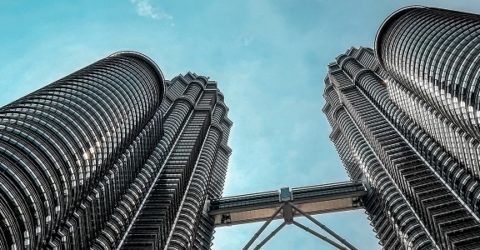 You may not have heard of digital twins, but they're already shaping the world around us in unexpected – and often unprecedented – ways.
It's been predicted that they could generate cost savings in the field of urban planning alone worth almost $300 billion by 2030, with even larger savings achievable across other sectors.
Wider benefits range from greater reliability and shorter development times to reduced carbon emissions and heightened safety.
But what are digital twins? How do they work, and why are they increasingly being seen as representing the future of engineering and development?
Digital manipulation
A digital twin is effectively a computerised replica of a real-world object, product, service or network.
A digital twin of your house would combine floorplans, wiring schematics and photographs to produce a software-based replica of the property.
MoreBuilding Digital UK – the most important government body you've never heard of
This could then be used to test how far broadband signals might extend from a particular router position, or where heat loss is likely to occur.
It's effectively a form of artificial intelligence, where machine learning algorithms underpin modelling and testing of different solutions to specific problems or challenges.
Critically, the presence of a digital twin means the original isn't affected by ongoing testing or experimentation.
Twins can be updated in real time as new data is generated from their real-world counterparts, or be used prior to a launch to test integrity and efficacy.
Twice as nice
Digital twins have become an integral part of engineering projects, allowing scientists and project managers to learn from anticipated outcomes.
When an autonomous vessel replicated the Mayflower's Transatlantic crossing last year, hundreds of thousands of hours of simulated sailing gave its AI captain a wealth of knowledge to draw on.
In an automated retail fulfilment centre in England, feedback from individual packing robots is fed back to a digital twin to troubleshoot issues and test new operational algorithms.
MoreSecrets to beating the broadband rush hour
There's even a digital twin of Singapore, helping city planners to optimise energy consumption and model traffic management without disrupting the lives of its citizens.
What impact might this have on my life?
There are numerous ways in which digital twin technology could affect domestic consumers.
It might enable our homes and offices to be built without expensive and inconvenient retrofitted modifications being required. It could also optimise energy efficiency.
It will allow surgeons and doctors to simulate the effects of medication or surgery, rather than having to retrospectively learn from the results of real-world patient trials.
It could ensure production lines work close to capacity at all times, reducing unit costs to deliver cheaper food and consumer goods.
The predictive modelling delivered by digital twin systems could see autonomous vehicles and predictive maintenance entering our lives sooner rather than later.
It's also quite likely that marketing companies will harness the power of digital twins to predict our needs and expectations well in advance.
These behind-the-scenes AI modelling tools will become an increasingly powerful factor in our lives in the years ahead.