Don't switch broadband? You're losing £216 a year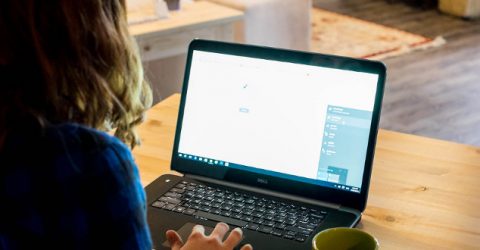 It's official. The latest figures from consumer research agency Which? show that people who don't switch broadband are losing hundreds of pounds every year.
The most common times of the year to switch broadband come around the major UK holidays: Easter, Christmas, New Year and early January.
This is usually when households are looking to save the most money by looking into their finances and trying to strip out unneccessary costs.
Loyalty doesn't pay
Because of the pressure on broadband providers to continually sign up new customers, the best prices go to newbies, rather than the loyal people who stick around beyond their initial contract.
Normally the first contract you'll sign up to with broadband will last 12 or 18 months. After that initial contract period, prices tend to go upwards sharply.
It's so common that BroadbandDeals produced this guide on How to Haggle for a Better Broadband Deal.
Be brave
In their survey of more than 2,000 people Which? found that consumers are reluctant to haggle or demand a better deal. But there are huge savings for those that can stump up the energy to do so.
Haggling isn't something that only happens down the market or in a Moroccan souk.
Which? found that in 2017 on average, six in 10 people contacted their broadband or mobile provider to push for a better deal.
The other 40% never asked for a discount.
But 86% of those who did get up the confidence to ask were offered some kind of incentive, often a cheaper bill, a fixed discount, or more premium TV or broadband services for the same price.
If you only take broadband you could be saving £120 a year – money that can be much better spent elsewhere.
People who have multiples services with the same provider are in line for even bigger wins.
How much people save on average
Broadband on its own: £120 a year
Joint broadband and TV: £216 a year
Mobile or SIM Only contracts: £72 a year
Broadband, then mobile
The people least likely to switch are those with broadband, followed by people with mobile phone contracts. This is despite the fact that EE, Vodafone, O2 and Three all routinely overcharge their contract customers by £38 a year.
More: The best SIM Only deals of 2017
This comes as welcome news in the post-Christmas period.
Broadband and mobile providers are clued up to the fact that January has to be less expensive than December and deals are everywhere, so now is a great time to switch broadband.
See how much you could save when you switch broadband
MAIN IMAGE: Marco Verch/CC BY 2.0