Dr Alexa will hear you now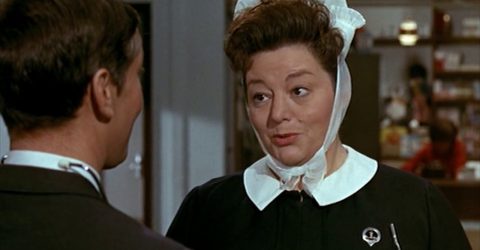 It has been reported that Amazon is applying for a patent for its Alexa home assistant to determine certain things about a person based on their voice. This will include Alexa acting as a doctor or a nurse by detecting whether you are ill by the changes in the user's voice.
For Amazon, the latest patent is part of their strategy of understanding the behaviour of its users and enabling Alexa to react accordingly.
The new voice-based service will be able to detect changes in users' voices and extrapolate which emotion a user may be experiencing, ie if someone is happy or angry or frightened. It will be able to determine if you have been crying or tired based on the sound of a user's breath or voice. According to the patent filed, Alexa will also be able to identify the user by their accent, age and gender.
One such feature has been Whisper. Which means if you whisper to Alexa it will whisper back.
In June the company made a deal with the National Health Service to diagnose symptoms for medical conditions via Alexa. This is not a completely altruistic service, for instance Amazon will be able to use the voice system to determine whether a user has a cold and then show adverts for cough medicine.
The link with the NHS was announced by the new Health Secretary, Matt Hancock, who has been pushing for an increasing role for technology and has been a strong advocate for Amazon providing advice from the NHS Choices website via chatbots.
The link-up is part of a £487 million 'tech transformation' of the NHS which could provide patients with bar-codes, so they can be tracked and a consequent end of paper prescriptions.
According to the announcement £412 million of the budget will be used on allowing patients greater access to health services at home. The remaining £75 million will be used to introduce state-of-the-art electronic systems in hospitals that eventually would replace paperwork.
Amazon's vision of an Alexa dominated world took a further step forward in September when Amazon launched its Alexa Gadget Toolkit, which is aimed at making it easier for developers and manufacturers to create more functions and devices for Alexa.
So far, toy companies such as Hasbro, Baby Plus and eKids are lining-up to bombard Christmas with a whole slew of devices that can be linked to Alexa. These include a doll that dances to Amazon music and a new version of the ever-popular Big Mouth Billy Bass, the singing fish. Can't wait.
Image: worldfree4u.me