EU hits Google with £3.8 billion record fine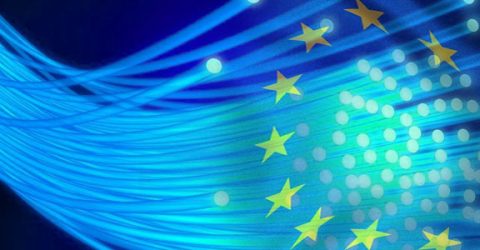 The European Union has hit Google with a £3.8 billion record fine for what was described as 'serious illegal behaviour.' The huge penalty follows the EU's conclusions that Google had imposed anti-competition policies on manufacturers of Android phones.
According to the EU's findings, Google insisted that manufacturers pre-installed Google Search on their devices otherwise they would not be allowed to use its Google Play online store and certain streaming services.
A Google spokesperson said the company would appeal against the fine with the assertion that, 'Android has created more choice for everyone.'
Google now has 90 days to end its 'illegal conduct' or be hit with continuing fines amounting to 5% of its daily turnover for each day.
Google Play Store is the dominant access to third-party apps available on Android and is free to use under licence from Google. But it comes with a set of conditions that the EU had a problem with.
The crucial one being the requirement to set Google as the default search engine and the pre-installation of certain apps, such as Google Chrome, YouTube and Google search app. Goole also insisted that the apps are placed on a phone's homescreen.
While the Android operating system on more than 2 billion devices worldwide is open source and therefore, in theory free to use as a manufacturer chooses, the reality is that Google is installed on more than 80% of Android devices.
The EU's verdict follows a 39-month investigation by the competition authorities into Android and is part of an 8-year battle between the EU and Google. Just last year the Commission imposed a €2.4 billion fine after concluding Google had used its dominant search engine to favour its own internet shopping service.
The size of the fine is due, the Commission said, because the anti-competitive practices dated back to 2011 and was based on a calculated formula. This included the length of time of rule breaking, the seriousness of the offence and Google's turnover. The money, they said would be distributed among member states, although following Google's appeal this may take many years.