Gigaclear bring gigabit broadband to the Cotswolds
Gigaclear's introduction of 1Gbps FTTP (Fibre-to-the-premises) broadband to 6,500 locations across Gloucestershire will give residents some of the fastest speeds available in the UK.
The rural ISP has announced that its latest rollout, in partnership with BT, will benefit communities in Brookthorpe, Deerhurst, Elmstone Hardwicke, Portway and Stoke Orchard.
The fit-out is due for completion by summer 2017, in addition to 8,000 homes and businesses in Herefordshire announced under Phase 2 of the Fastershire project.
Joe Frost, business director of Gigaclear described the project as "socially and economically transformative.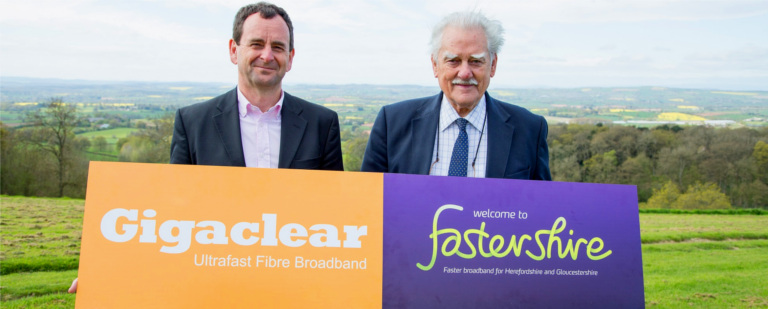 More: Gigaclear secure £111m to make rural broadband faster
"We are delighted to be continuing our partnership with Gloucestershire County Council through Phase 2 and look forward to welcoming these new communities to our network."
The project is funded the government's Broadband Delivery UK and matched by local authorities.
Gigaclear has reportedly invested £29.2m into the project, with an additional £5.14m coming from Gloucestershire County Council and Herefordshire Council contributing £7.56m.
The company is already providing high-speed broadband to around 5,000 homes and businesses across Gloucestershire and Herefordshire as part of the Fastershire project, a partnership between Gloucestershire County Council and Herefordshire Council to bring faster broadband to both counties.
The Fastershire project has previously brought broadband service to 97,000 locations in both counties, using Openreach's 80Mbps FTTC connection. The current scheme, using FTTP will give customers much faster speeds.
Cllr Lynden Stowe, cabinet member for economy, skills and growth at Gloucestershire County Council said "faster broadband is vital for our communities and businesses to thrive and grow.
"I'm delighted that the Fastershire project will be taking broadband to even more homes and businesses."
The next phase of the roll-out, which is expected to start in late summer 2017, will include over 35,000 homes and businesses across Gloucestershire.