Google staff to work from home until July 2021
Google have been praised for transparency...for once!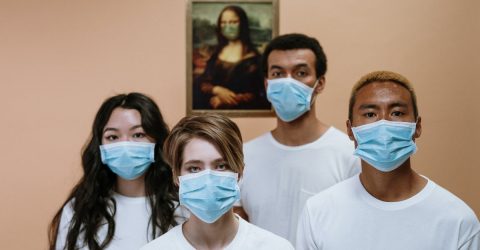 Wise move.
Google has said that their staff will work from home until at least July 2021. The move comes as many big companies have been criticised for vague remote working plans. 
With government policies fluctuating in response to the changing infection levels this seems a wise move. Many workers are frustrated with a lack of clarity on return to work policies or redundancies. With reports claiming women are more affected by lockdown in relation to childcare, it's clear it's a widely affecting issue.
For example, arts organisation, Tate are facing strike action from staff over redundancies and returning to work during the pandemic.
Remote control.
In May, Google posted a blog outlining their plans for a return to work. Google started reopening its offices from early July. But they stress that it is only for staff who wanted or needed to come back. They also stress that people can return on a "limited, rotating basis" if necessary.
In the same blog Google said that from September it would increase the number of staff allowed into the office. Since then it seems they have considered the risks of a workforce during the pandemic and decided to cancel any phased return plans at all.
So what?
Other large tech companies are allowing most of their staff to work from home during and after the lockdown. Remote working is common practise in many tech companies anyway.
However, for Google to commit to a year of remote working means their offices will remain largely empty the entire year. The decision affects 200,000 full time staff, which is like the population of a town!
For such a large scale company to make a decision like this a precedent has been set for other companies. Google are often seen as corporate pioneers, with many start ups attempting to emulate their campus like workplaces.
If Google are seen to be making decisions like this, it instills a confidence in other companies to make similar decisions. If this becomes a major trend we could see things like huge amounts of business property sitting empty and commute traffic reduction.
The decisions of large companies like this will also affect smaller surrounding businesses based on the passing trade of employees.
It's difficult to say where we will be in a year's time, but at least Google staff know they'll still be working from home.