Google's dream gets ever closer with Home Hub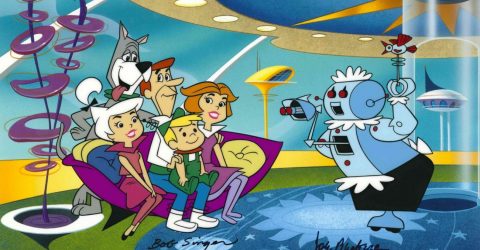 Google took a significant step closer towards its long-held dream to create an all-encompassing smart home ecosystem with the launch last week of Home Hub.
Home Hub is a semi-moveable dashboard with a screen that will communicate with all your home products from its Nest subsidiary, such as music, TV, YouTube and the Google digital assistant.
In some respects, the move towards a central control point has been inevitable, as the major firms look to dominate the smart home. Currently, the market can best be described as a jumble of products, all with competing standards.
So, the launch of Home Hub was not a surprise at it seeks to compete with Amazon's Alexa digital assistant and Apple, who continue to refine its HomeKit smart home system. It has also been noted that it was probably no coincidence that Google's launch of Home Hub was just two days before Amazon launches the second generation of its smart speaker, Show.
Home Hub now joins the Google Home, Mini and Max models in the company's line of smart speakers with Google Assistant built-in. Google boasted that not only have Google Assistant requests shot up 400% but the Home Hub will now manage all various smart devices through a single interface with the ability to support more than two million devices from over 1,000 brands.
The new Home Hub uses Voice Match to recognise each member of the family, offering a much more personalised experience. Filters can also be set to ensure only family-friendly content is viewed by younger members of the household.
Home Hub is designed to fit seamlessly into all rooms. For instance, in the bedroom there is the Ambient EQ to match the lighting and no cameras to disturb your privacy. In the kitchen it has the ability to control all needs through voice, meaning no more sticky fingers on screens as you follow recipes and set timers.
At night Google Home Hub will automatically close down and it features a downtime when you want some peace and quiet.
When not in use Home Hub will scroll through your precious pictures with Google Photos allowing it to display your albums you've uploaded. With New Live Album you can specifically select photos of individuals chosen by you to be displayed. What's more it uses machine learning to filter out duplicates and those photos that never quite worked.
The Home Hub will be available in the UK on 22 October and retail at £139. As an enticing plug it also comes with a free six-month subscription to YouTube Music Premium if bought before 31 December 2018.
Image: hugtheroads.com