High cost credit and failing to switch crushing families in debt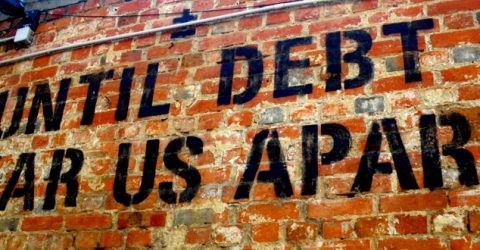 Citizens Advice is demanding action from the Treasury to save thousands of struggling households.
High amounts of debt, tight budgets, and dwindling savings are driving many families into the gutter, according to a recent report from the consumer advice charity.
People with "volatile incomes", such as those working zero-hour contracts, are up to five times more likely to rely on high-credit products and 'quick cash' loans to get by.
Fight back by switching
Putting a tight lid on household bills is the best way to consistently save money and fight back against building debts.
Switching utilities, broadband or slashing bills by dropping expensive mobile contracts for cheap SIM Only deals, is vital if you've run past the end of your contract.
Jacked-up contracts can catch you by surprise and cost you a lot of money, so switch providers as soon as possible to stay on top of the best deals.
Pop your postcode in the box and start saving easy money today
Paying more for less
Low-income families can end up paying 400% more than a product's value in "rent-to-own" schemes, often pushing them into deeper debt.
Interest rates for these products is often up to 99.9%, but it's even worse for instant-cash loans.
Doorstep lending companies – also known as payday loan firms – offer short-term loans up to £1000, then come knocking on your door every week to collect repayments. The interest rates on these loans can be as much as 1557.5%.
The total debt built up by doorstep lending has more than doubled since 2014, and it's only going to get worse as more and more are dragged into the poverty hole.
Citizen's Advice is leading an inquiry into household finances, and have presented a report of their findings to the Treasury Committee. with support from charities, Stepchange, and the Big Issue Foundation.