Debt piling up in UK's poorest households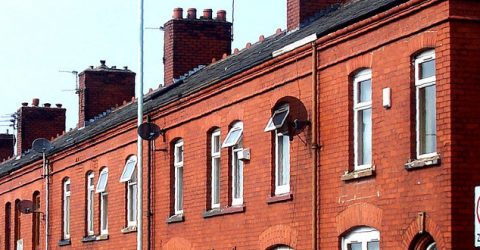 Today, the gap between the richest and the poorest residents of the UK is wider than ever before.
And with unemployment set to rise – along with reliance on the irregular income streams of the gig economy – things aren't set to get better any time soon.
But with living costs constantly on the rise, how are the poorest households in the country managing to stay afloat?
Bills, bills and more bills
Unfortunately, recent research has revealed that they are descending further and further into debt – and are often behind on repayments and bills.
In January 2018, the Institute for Fiscal Studies released the results of a study funded by the IFS Retirement Savings Consortium and the Joseph Rowntree Foundation.
In it, they analysed data on the incomes of a large representative sample of UK households between 2006 and 2008, then again from 2012 to 2014, hoping to identify the circumstances in which debt can become a problem.
More: 25% of all homeowners suffer depression, anxiety over rising bills
And for the poorest earners in the country, the results looked bleak.
According to the research, around one sixth of the lowest-income tenth of UK households are in arrears, unable to keep up with debt repayments and bills. What's more, a further 10% were found to be spending over a quarter of their entire income on debts.
Taken together, these statistics reveal that approximately 25% of the UK's lowest income households are struggling with debt. And while some 60% of higher earning households were also shown to have debts, the majority owned enough financial assets to pay them off.
£19,000 debts each
Speaking to The Guardian in December 2017, Labour's Shadow Chancellor John MacDonnell warned of a personal debt crisis in the UK.
Analysis by the party's financial mandarins found the average household has unsecured debts of £14,000. This is slated to rise to £19,000 by the end of 2020.
The IFS research paper reveals that lower income households are less likely than higher earners to get themselves into debt.
However, they were more likely to be struggling with 'net debt' – meaning debts of greater value than the household's combined financial assets. Apparently, some 35% of the lowest-income tenth were in this situation, as opposed to just 10% of the highest-income tenth.
But short of a drastic redistribution of wealth, what can the country's lowest earners do to get themselves out of the cycle of debt?
Although it won't tackle the root of the problem, cutting down on household bills can help to free up some income for other essentials.
Something as simple as switching broadband can have a huge knock-on financial effect.
Cut your monthly bills with a better broadband deal
MAIN IMAGE: Jeremy Sutcliffe/CC BY-SA 2.0