Home broadband speeds are improving – but how quickly?
It's comforting to know our internet is getting faster, but progress still lags behind Government targets.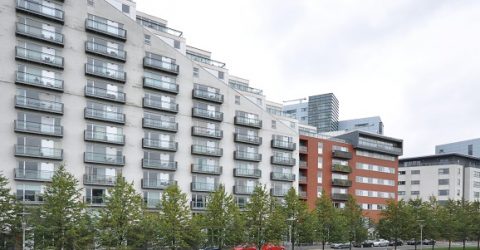 Even though life is slowly resuming its normal rhythms, society has undoubtedly been changed by the last 110 days of lockdown.
Activities we formerly enjoyed in the real world have been relocated online, and most of us are shopping, socialising and consuming media via the internet to an unprecedented extent.
This has placed greater pressure on telecommunications infrastructure which was often struggling to cope with demand even before lockdown.
As such, evidence that home broadband speeds are improving is needed now more than ever.
Investment in full fibre cabling and upgraded local exchanges undoubtedly means home broadband speeds are improving.
But are they rising quickly enough to handle our growing connectivity needs?
Harder, better, faster, stronger?
Now that many of the 'easy wins' already in the bag, it's getting harder for broadband firms to upgrade domestic broadband connections.
Lucrative urban areas are mostly already supplied with high-speed connectivity.
That's redirecting infrastructure investment towards less densely populated (and therefore less lucrative) suburban and rural regions.
Nonetheless, Ofcom's annual report into fixed line home broadband shows a significant increase in average connection speeds over the last twelve months.
Based on data gathered from 3,000 UK homes, the average download rate rose to 64Mbps, while upload speeds almost doubled to 14Mbps.
The more significant download figure represents an 18 per cent increase on 2019's 54.2Mbps – itself a 17 per cent rise compared with 2018's figures.
However, the figures for 2018, 2017 and 2016 all showed year-on-year increases of over 25 per cent.
This demonstrates how challenging it's becoming for ISPs and broadband suppliers like Openreach to continue ensuring home broadband speeds are improving.
While around a third of British dwellings are still connected to the internet using sluggish copper phone lines, subscription costs represent another barrier to ultrafast connectivity.
This will be exacerbated by the forthcoming recession, as millions of people lose their jobs or experience a decline in disposable income levels.
Gig' economy
Another dispiriting aspect of Ofcom's survey is that 64Mbps is a long way short of the UK Government's gigabit pledge.
Ministers want every home to have broadband connections of at least 1Gbps by 2025, which would require a frankly implausible level of investment and work in the interim.
It's unclear if it could even be economically justified in regions like the Scottish Highlands, which covers over 10,000 square miles but has a population lower than Blackpool.
Nonetheless, the ambition for gigabit connectivity is understandable, as it would do much more than support contemporary internet usage.
It would also ensure future generations don't face the struggle with sluggish broadband millions of us are currently enduring.
In the meantime, the minimum line speed domestic dwellings are entitled to is a relatively paltry 10Mbps, and an estimated 600,000 homes don't even receive this.
Little wonder that the results of Ofcom's annual connectivity survey are consistently underwhelming.