How many ISPs does the UK need to be truly competitive?
We consider whether there's a minimum number of broadband providers necessary to ensure a competitive broadband market in the UK.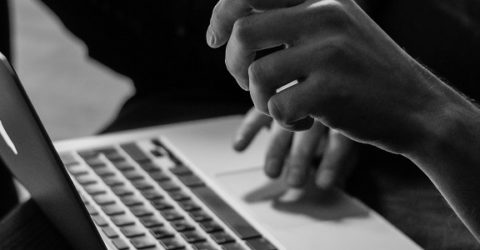 It's remarkable to think that less than 40 years ago, the UK's telecommunications industry was a state-owned monopoly.
In 1981, you could only get a phone line installed by BT, who also provided the nation's telephones, switchboards, phone boxes and engineers.
The subsequent year, Mercury Communications formed a duopoly before the telecoms market was fully opened up in 1991.
However, it was the arrival of home internet services in the mid-1990s which really democratised connectivity.
Today, the UK enjoys a healthy and competitive broadband market. Yet there are concerns this diversity in choice may be threatened by a wave of mergers and acquisitions.
As broad' as it's long?
Earlier this year, the Post Office (itself a telecommunications monopoly holder until BT was hived off in 1981) sold its broadband services to Shell Energy Retail.
That's quite remarkable when you think about it. The UK's former telco monopoly holder has sold its broadband business to a company founded in 1833 by a London seashell merchant.
Of course, Shell is a global petrochemical giant nowadays, and domestic broadband has been a subsidiary concern for many years.
At the time of writing, our website has nine Shell Energy Broadband deals listed. And this number will probably rise once Post Office Broadband is fully assimilated.
Around 450,000 Post Office customers are being migrated across to Shell, which may not affect their service but does reduce brand competition.
It's a mean old scene
It may seem curmudgeonly to be worried about long-term threats to our competitive broadband market, but other brands are likely to disappear in time.
The current rise of hyperlocal, hyperfast full fibre cable broadband companies seems unsustainable in the long-term.
Often focusing on a single city or region, there simply aren't enough new-build developments to maintain affordable service roll-out. Mergers and acquisitions look inevitable.
Even established broadband firms could struggle in today's ultra-competitive broadband market.
The proposed £31 billion merger between Virgin Media and O2's owner Telefonica might lead to a £10 billion investment in full fibre and 5G, but will both brands be retained?
It's unlikely the EE brand will be maintained long-term following its acquisition by BT.
And some smaller ISPs are unlikely to survive when quad-play giants benefit from economies of scale, huge infrastructure resources and extensive marketing budgets.
Will John Lewis continue to plough money into its broadband service, in the face of absent staff bonuses and poor customer reviews?
Will Onestream continue to attract enough customers to survive, when call options alone can add £70 per month onto an existing phone and broadband package?
Don't panic
Evidence from other British industries suggests the market should remain healthy for some time yet.
While monopolies are bad for consumers, even a duopoly can bring down costs by encouraging diversification and innovation.
The UK's mobile phone market is underpinned by four network providers, and few smartphone users would describe themselves as dissatisfied with pricing or availability.
The 'big six' energy companies may have endured unfortunate PR in recent years, but there's plenty of scope for unhappy consumers to take their custom elsewhere.
If a handful of leading ISPs survive the upcoming round of mergers and acquisitions, the UK should still benefit from a competitive broadband market.
It's up to industry regulators like Ofcom and the Competition and Markets Authority to ensure enough companies continue to offer markedly different pricing models and services.