Hyperoptic rapped over 'false' BT broadband ad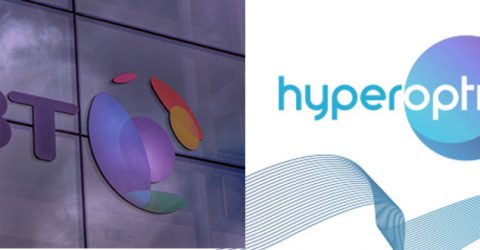 Gigabit broadband provider Hyperoptic has been rebuked by the advertising regulator for a letter sent out to tens of thousands of people that confused customers into thinking it was from BT.
The circular advert was posted out to 50,000 people in February 2017. It appeared to be in the form of a contract, stating: "Your BT CONTRACT is about to cost you even more…" and "BREAK FREE & BEAT THE PRICE RISE".
Only small print in the top-left hand corner of the advert told the reader that it was "Sent by Hyperoptic Ltd".
One complainant challenged Hyperoptic because they believed the letter appeared to have come direct from BT.
This is the second time that the London-headquarted firm has attracted the ire of the industry regulator. In September 2016 a Hyperoptic direct mailer aping the missed delivery card householders get when a parcel can't be delivered was banned because it was "not obviously a marketing communication".
The Advertising Standards Authority upheld the complaint, agreeing that explanatory text was "too small and not sufficiently prominent to make it obvious that the circular was a marketing communication".
It has banned the advert and told Hyperoptic not to send out the same circular letter again.
Hyperoptic defended the ad, saying it was address only to The Resident rather than to a named person.
They countered that the circular had been posted out in the same format twice before, each time to over 50,000 households, without any complaint.
But the ASA ruled the circular "did little to make the nature of the mailing obvious to consumers", was not clearly a marketing tool from Hyperoptic and was likely to confuse some customers.
London-based full-fibre operator Hyperoptic announced in July 2017 it had secured £100 million to speed up the rollout of its full fibre gigabit broadband. The company says it plans to grow its network to two million homes by 2022 and a total of five million by 2025.